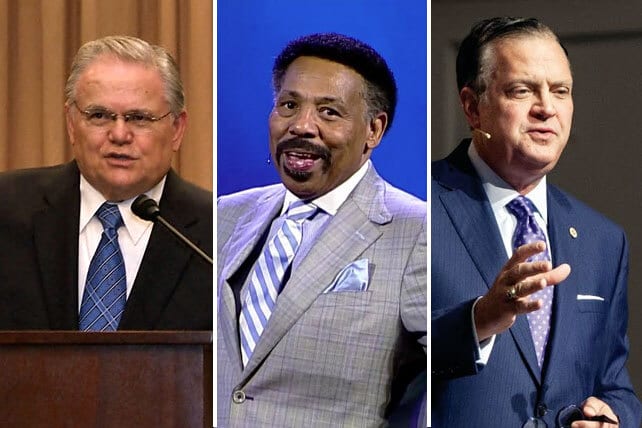 As Israel and Hamas inch closer to all-out war, some interfaith-alliance experts wonder where all the prominent Christian voices in America have gone in response to the Mideast. Riots that began in Jerusalem on May 10 have escalated into an aerial war over Gaza, leaving a swath of destruction, death, and civil unrest. Since the explosion of these long-simmering tensions, Christian leaders are responding with calls for peace, cheers for conflict, and silence.
The Islamic militant group Hamas has fired more than 1,000 rockets into Israel, many landing in civilian areas, according to reporting by the New York Times. The aggression has led to retaliatory airstrikes from the Israel Defense Forces, with civilian casualties on both sides and hundreds fleeing their homes, creating a humanitarian crisis.
Are Interfaith Relationships in Jeopardy?
While officials from the administration of former U.S. president Donald Trump such as Mike Pompeo blame President Joe Biden's "ambiguous policy" toward Israel for the flared tensions, Christian leaders in the U.S. have responded tepidly to the events taking place.
Ingrid Mattson, a Muslim scholar and former president of the Islamic Society of North America, is discouraged with the lack of a forceful response from the interfaith community. Mattson tweeted that [Twitter]: "meaningful interfaith relationships" among U.S. Christians, Muslims and Jews are in jeopardy "if those involved continue to be silent on Israeli attacks on Palestinians in Jerusalem and Al-Aqsa Mosque" during the holy month of Ramadan.
Mattson noted in an Associated Press interview that some allies, such as Rabbis for Human Rights and Jewish Voice for Peace, have forcefully condemned Israeli policies and actions as cruel and unjust. But, she said, Western Christian denominations have been largely silent beyond calls for both sides to be peaceful.
"I feel like people should have learned something from the last year of public education about anti-Black racism and police violence against Black people in America — that you have to say what's wrong," she said.
Dr. Hatem Bazian, a professor and co-founder of Zaytuna College, said [Twitter]: "Silence is the US and Europe is not because they don't see what is underway, on the contrary, they see and consider Israel and Zionism as a success and the needed prince to bring forth the only "true civilization" i.e. the European White Christian one."
From Leaders, Calls for Conflict and Peace
So far, prominent Christian leaders like Al Mohler, Ed Stetzer, and Beth Moore have remained silent on the troubling events in the Middle East.
However, Pastor John Hagee, the leader of Christians United for Israel (CUFI), tweeted on Wednesday in favor of the conflict [Twitter]: "This time in world history Christians must not stand idly by. This time righteous people must take a stand against evil. This time we must circle the wagons and fight the battle against Jewish hatred. This time Christians and Jews must unite and win the war against antisemitism."
By contrast, Pastor Tony Evans said [Twitter]: "My heart goes out to the people impacted through the heightened Middle East conflict. Having recently visited that region, I'm reminded of the many wonderful people I met, and request us all to pray for those who are suffering."
Likewise, Ed Young, the pastor of Fellowship Church in Grapevine, Texas, wrote [Twitter]: "Pray with me. For protection of the innocent. For peace. For loved ones lost. For our leaders. In Jesus name. #PrayForIsrael"
Franklin Graham said [Twitter]: "We pray for the many innocent people who are caught in the middle of this conflict. The Bible tells us to 'Pray for the peace of Jerusalem.' "