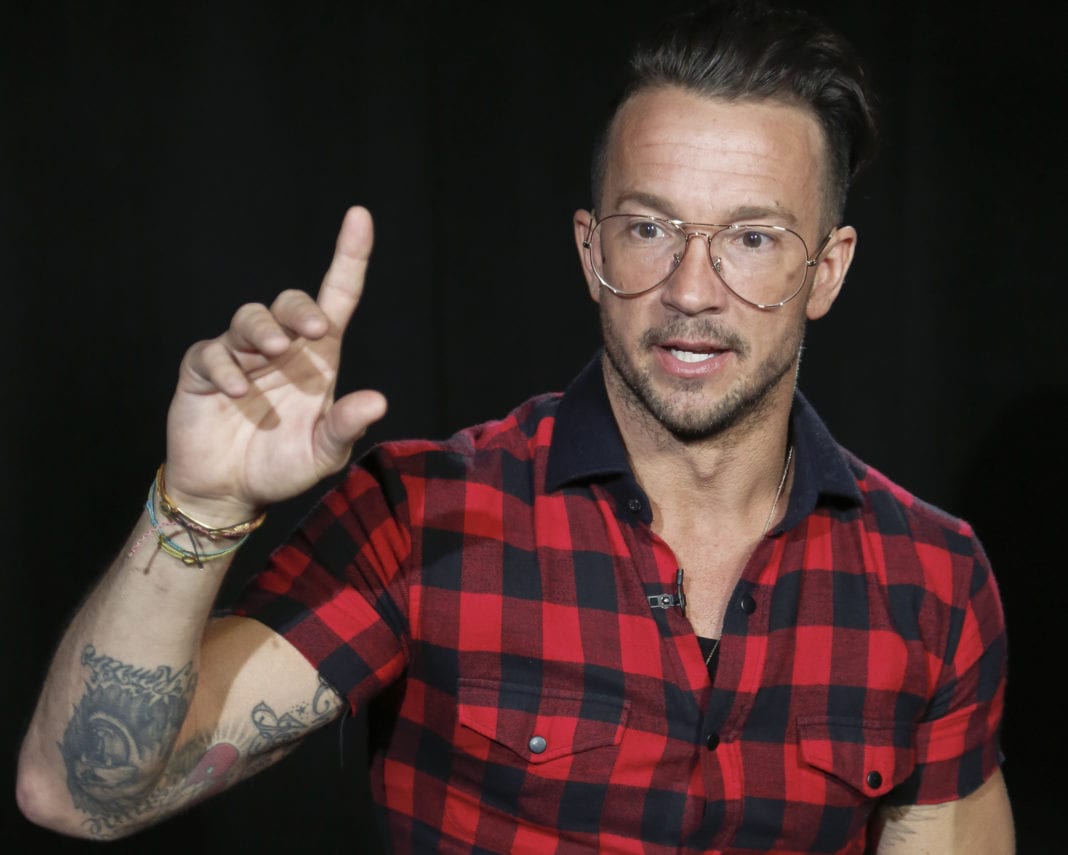 NEW YORK (RNS) — A former Hillsong NYC staff member has come forward with allegations that the megachurch's former pastor Carl Lentz subjected her to "bullying, abuse of power and sexual abuse" over the course of seven years as she worked as a nanny in Lentz's home.
"I felt trapped and silenced. I also felt so ashamed and I had been told not to say anything or tell anyone," Leona Kimes, 37, told Religion News Service via email Sunday (May 30).
In a statement published on Medium on Monday, Kimes, now a co-pastor of Hillsong's Boston location, claimed Lentz abused her sexually on multiple occasions. "I was physically violated by his unwanted and repeated sexual touching of my intimate areas. I froze. Every time, I froze," Kimes said in her statement.
A legal representative for Carl and his wife, Laura Lentz, responding to Kimes' allegations, told RNS the Lentzes "vehemently deny the allegations and, in addition to that, have irrefutable proof the events did not happen as they are being described."
Kimes' allegations are the most recent chapter in a scandal that has caused turmoil in the global church founded in the 1980s by Brian and Bobbie Houston in Australia, now a multimedia empire with 130 locations around the world.
Lentz, 42, who had established Hillsong's Manhattan church with the Houstons' son Joel, was fired in November for "moral failings" and admitted to an adulterous affair. Soon after, Ranin Karim, a Brooklyn jewelry designer, discussed her relationship with Lentz on "Good Morning America." The following month, comments from Brian Houston, in which he called Lentz "a narcissist," suggested the affair was not Lentz's only transgression.
One of several pastors GQ Magazine once described as "hypepriests" for their fashionable attire and celebrity congregants, Lentz was perhaps best known for baptizing Justin Bieber in NBA player Tyson Chandler's bathtub. But since Lentz's firing and subsequent move to California with his wife and children, he has been little heard from, and Hillsong has portrayed his pastorate as a one-time mistake.
In December, the New York law firm Zukerman Gore Brandeis & Crossman, hired to investigate Hillsong East Coast's leadership, recommended protocols to prevent similar situations, and Brian Houston apologized "unreservedly" for his lack of oversight.
Kimes' statement paints a darker picture than what the church first made public after the law firm's report, alleging unwanted sexual encounters with a subordinate whose husband was also employed by the church.
Kimes said she began working as the Lentzes' nanny and housekeeper in 2011, spending as many as 19 hours a day at their home. Requests for foot rubs and massages escalated to Lentz sexually touching Kimes, according to her statement, including in a car and a movie theater while one or more of his children were with them. Kimes said the two never kissed and never had intercourse.