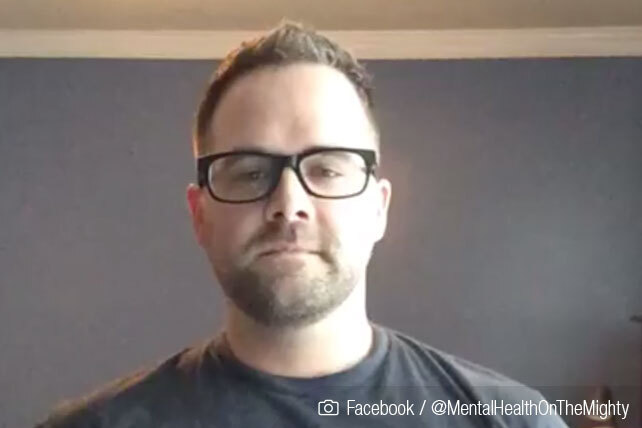 (RNS) — Steve Austin, a former pastor who wrote candidly about his struggles with mental health, has died.
Police in Hoover, Alabama, confirmed that the body of Austin, whose full name was Glenn Stephen Austin, was found in that city on Monday (June 7). The death is being investigated as a suicide.
Several friends and his publisher also confirmed Austin's death.
Austin, 38, was a writer, podcaster and life coach from Alabaster, Alabama, known for his writing about faith and mental health. He'd recently announced plans to start a program called "Jesus Coaching" to help people "deconstruct your faith and uncover your true self in a safe, confidential, supportive environment."
In blog posts and in his 2016 book, "From Pastor to a Psych Ward," Austin wrote about being found unconscious in a hotel room by emergency responders after taking an overdose of medication in a failed suicide attempt.
"I had been unconscious nearly 12 hours," he wrote. "They thought I was dead."
Surviving that experience gave him a second chance. Austin, who had been abused as a child, spent years trying to reduce the stigma of mental illness in churches.
"He wanted people to know that they could love Jesus and have a therapist," said Holly Oxhandler, an associate dean at the Diana Garland School of Social Work at Baylor University.
Oxhandler, who became friends with Austin because of their shared interest in the intersection of mental health and faith, said she had been texting with him on Saturday about the possibility of meeting up. She and her family were driving home from vacation and their trip took them close to the Birmingham area, where Austin and his family lived.
"I was messaging with him just this past Saturday late afternoon," said Oxhandler, who also co-hosts "CXMH," a podcast about mental health and faith that Austin also co-hosted before Oxhandler joined in 2018.
Austin's life, she said, was filled with light and he devoted himself to helping others. He especially wanted his fellow Christians to know struggling with mental illness did not diminish their faith or inherent worth in any way.
And he did not hide his own struggles.
That honesty drew people to Austin, said author and therapist Aundi Kolber, who had recently taken part in a faith and mental health book club organized by Austin, where they discussed her book, "Try Softer."
"He wanted people to know that they were loved," she said. "He had this way of being both witty and tender, which was such a great combination."
Austin was the author of three books, including "Catching Your Breath: The Sacred Journey From Chaos to Calm" and "Hiding in the Pews: Shining Light on Mental Illness in the Church." The latter is due out this summer from Fortress Press.
"Fortress Press is deeply saddened to learn of Steve Austin's death and we extend condolences and prayers for God's peace to his family and his many friends. Steve's advocacy for greater recognition of mental health issues in the church made a remarkable impact and Hiding in the Pews is a lasting testimony to that work," Will Bergkamp, editor-in-chief of Fortress Press, told Religion News Service. "Honoring Steve's legacy and message is of utmost importance and thus Fortress is currently in conversation internally and with his close contacts about next steps, including the timing of publication."