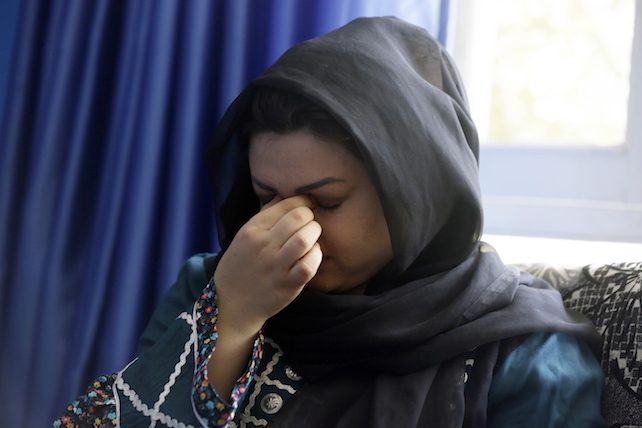 After Afghanistan fell under Taliban control Sunday, images revealed chaos, fear and desperation in the capital city of Kabul. Now Christians in Afghanistan urgently request prayers as they face threats of escalating violence and oppression.
What Christians in Afghanistan Face
Almost 20 years after 9/11, U.S. troops were finally on their way out of Afghanistan. Former President Trump initiated the withdrawal, with President Biden then setting August 31 as the target date. But with the Taliban on the offensive lately, Biden sent 6,000 U.S. troops back to assist with evacuations. On Sunday, President Ashraf Ghani fled Afghanistan, and the Taliban released video of victory celebrations in the presidential palace.
In scenes reminiscent of the 1975 fall of Saigon, the U.S. Embassy in Kabul was shuttered, and U.S. citizens were evacuated. Before American troops took control of Kabul's international airport Monday, panicked Afghans clung to a plane, with several falling to their deaths. After two decades of war, the Taliban are in power again.
"This is what betrayal looks like," tweeted Shadi Hamid, a senior fellow at the Brookings Institute. Along with video of the airport chaos, he wrote that Afghans "won't forget that this is what we did. And we shouldn't either."
Biden Roundly Criticized for Foreign-Policy Disaster
Politicians and reporters on both sides of the aisle say the Taliban's swift takeover is a debacle for the Biden administration. In June, U.S. Secretary of State Antony Blinken had said a Taliban takeover wouldn't "be something that happens from a Friday to a Monday." And on July 8, Biden said a takeover was "highly unlikely," adding there would be "no circumstance [where] you see people being lifted off the roof of an embassy."
U.S. Rep. Michael McCaul, (R-TX), the ranking Republican on the House Foreign Affairs Committee, calls the crisis "an unmitigated disaster of epic proportions." He adds, "This is going to be a stain on this president and his presidency. And I think he's going to have blood on his hands."
Christian leaders, too, are pointing fingers at the president. The Rev. Albert Mohler, Southern Baptist Theological Seminary president, writes, "Four American presidents, two from each party, a disaster that is now bipartisan, but a disaster that falls particularly on President Biden, because it is he who announced back earlier in the summer that Americans would proceed with a precipitous withdrawal from Afghanistan."
In Monday's "Briefing," Mohler also notes that America has "a larger moral responsibility" because thousands of Afghan citizens have been assisting U.S. forces. "Their lives are endangered by the Taliban, and if they are not rescued by the United States, we will have every reason to bear responsibility for the fact that they will be slaughtered by America's enemies just as America leaves," he writes.
Outreach editor-in-chief Ed Stetzer tweeted Monday: "I'm certainly biased, as I did not support @joebiden for president, I also acknowledge that the string of Afghanistan failures goes back two decades across multiple administrations But this moment belongs to Joe Biden, The world sees it. And 'America is back' rings hollow."
Biden, who was criticized for staying at Camp David throughout the weekend, returned to the White House Monday and addressed the nation. Though he admits that events unfolded quicker than expected, Biden says, "I stand squarely behind my decision" to proceed with the troop-withdrawal agreement he "inherited." The United States, the president says, must "lead with diplomacy" and advocate for human rights. Biden emphasizes that he's not willing to risk more American lives when Afghan leaders flee and its military shows no zeal.