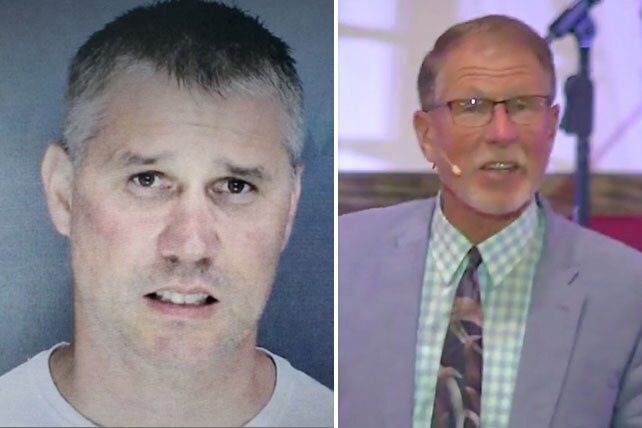 Pennsylvania Pastor Daniel Miller and his wife survived a terrifying ordeal last week, and the alleged suspect turned out to be familiar. About 4 a.m. last Wednesday, Miller confronted someone who was banging on his front door in Newton Township. The pastor immediately recognized 44-year-old Christopher Phillips, a man he had baptized just two days earlier.
According to Miller's account, Phillips "wanted to fight me." The pastor and his wife, Deb, were able to flee to safety, escaping out a bathroom window and running through a wooded area to a neighbor's house. Phillips is now in police custody and faces numerous charges, including attacking his father before confronting Pastor Miller.
Daniel Miller: 'Two Days Ago I Baptized You'
When Pastor Daniel Miller opened the door and asked Phillips what he was doing, the suspect reportedly responded, "Get out here, you're not Pastor Dan.'" Miller replied, "I am Pastor Dan. Two days ago, I baptized you in the swimming pool right here." Phillips raised his fists and "was going to beat me to death with his hands," Miller says, recalling the "sheer terror" of the incident.
The pastor, who warned the suspect he had a gun, says he didn't want to use it but might have been forced to if Phillips had breached the bathroom door. "I know his family," says Miller, "so I don't want to shoot anybody, but at the same time if your life is in danger, I guess I would have." He describes the ordeal as straight out of a movie, saying, "This doesn't happen to people. This is crazy, running for your life from somebody who's coming to kill you."
After a scuffle, police arrested Phillips, who had allegedly attacked his own father two hours earlier. Neil Phillips, who'd been asleep at the time, has numerous broken bones and will need facial reconstructive surgery, according to news reports. Pastor Miller says at the time of the home invasion, he wasn't yet aware that Phillips had assaulted his father.
Pray Immediately, Pastor Tells Congregants
In his sermon yesterday at the Servant Church of the Abingtons, Miller thanked congregants for their prayers and concern. Several church members, he notes, had felt God telling them to pray for the pastor and his wife, including some who were woken up as the home invasion was occurring. "God knew there was something bad going down," he says.