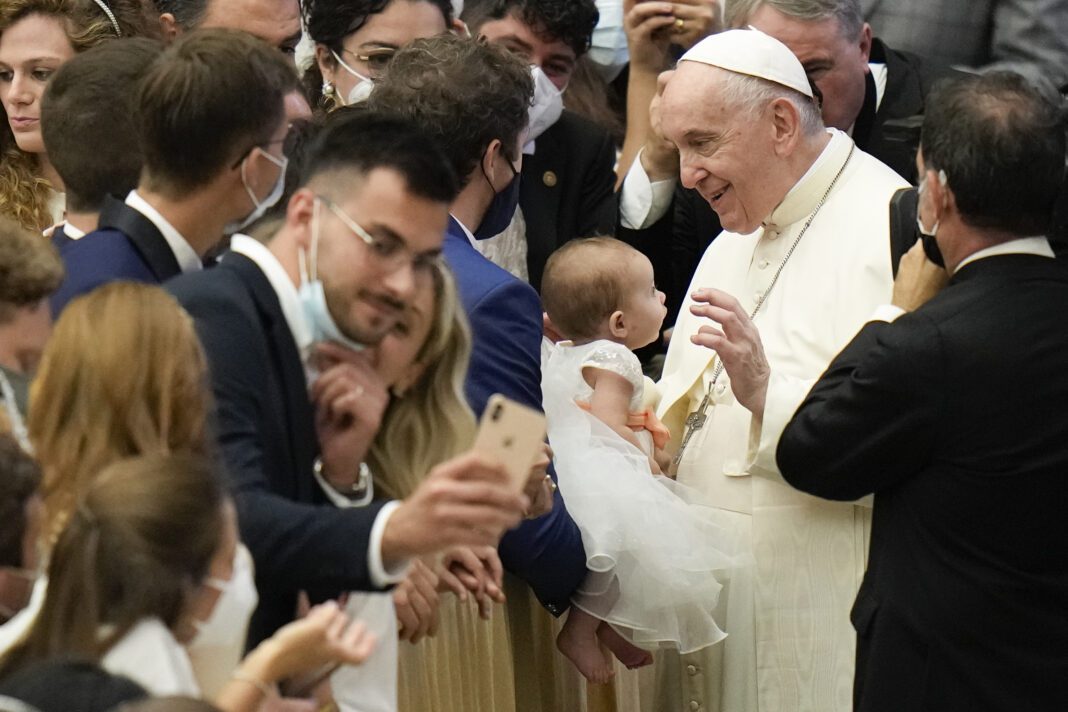 (RNS) — Over the weekend, Pope Francis issued a string of passionate tweets on social justice, a topic that has marked his papacy.
The normal papal output under Francis has generally been one to three Tweets a day. Some days have gone by with no Tweets.
This past weekend, he posted 17 Tweets, 13 on Saturday alone.
What is going on? Did the pope have too many espressos?
When the papal Twitter account (@Pontifex) was inaugurated by Pope Benedict in 2012, it was an innovation seen as the Vatican's attempt to keep up with the times.
Today, with almost 19 million followers, it has become a normal channel for the Vatican to get out the pope's message. Tweets are done by the Vatican communications office, which pulls text from papal prayers, sermons, audiences and speeches. Sometimes videos are embedded in the Tweets.
This weekend's posts were vintage Francis — they would not surprise anyone who has been paying attention to his message. What was unusual was that 11 of the Tweets on Saturday were a unit.
The pope began by writing, "We must adapt our socio-economic models so they have a human face, because many models have lost it."
He continued with 10 requests: "Thinking about these situations, in God's name I want to ask:
"The big laboratories to liberalise patents and to carry out a gesture of humanity and allow every human being access to the vaccine.
"Financial groups and international credit institutions to guarantee poor countries the basic needs of their people and to waive those debts so often contracted against the interests of those same peoples.