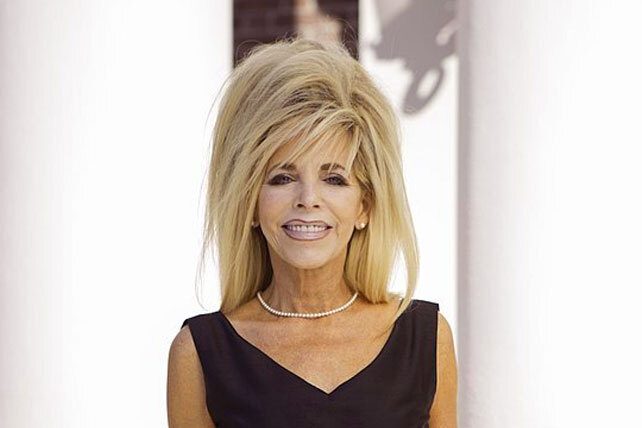 A new docuseries on HBO Max about controversial "Weigh Down Diet" author and Remnant Fellowship church founder Gwen Shamblin Lara aims to expose Lara as a cult leader and her church as abusive.
"The overarching theme of everything she taught in there was being under 'God's authority,' which was her," said Gina Wilson, who was a member of Remnant Fellowship for 13 years. "Everything fell around that. And then everything else was about the weight and what you looked like. So we were constantly being told every time we were together, and the other leaders backing it up, that she was the voice from God, she was the one hearing from God, she was the prophet of God. And who were we to think we could question what God's telling her?" 
HBO's docuseries "The Way Down: God, Greed, and the Cult of Gwen Shamblin," describes a culture of control and spiritual abuse at the Brentwood, Tenn., church. Former members recount brainwashing, child abuse, manipulation, eating disorders, depression, and suicidal ideation. But while the allegations of abuse against Gwen Shamblin Lara and Remnant Fellowship are shocking, the documentary paints a picture of a woman who began with actual biblical principles and good intentions. 
"When Gwen first started, I truly believe she really wanted to help people," said former member Megan Cox. "She was so charismatic and the joy on Gwen's face when she would talk about the Lord…there was so much joy there that you wanted what she had." 
Gwen Shamblin Lara's Rise to Prominence
Gwen Shamblin Lara was one of seven people who died tragically in a plane crash on May 29, 2021. Among the deceased was her husband, former "Tarzan" actor Joe Lara, as well as Remnant Fellowship church leaders David Martin and his wife Jennifer, Jonathan Walters and his wife Jessica, and Lara's son-in-law, Brandon Hannah. Lara's two children, Elizabeth Hannah and Michael Shamblin, were not in the crash and remain leaders in the church.
HBO's docuseries has three episodes offering video footage supporting its claims, as well as the testimony from experts, former Remnant Fellowship members, and others who have connections to the church. The first episode, "The Kingdom," touches on Lara's background and rise to influence. She grew up in the Church of Christ, later became a nutritionist, and started teaching people how to lose weight by submitting their desire to overeat to God. She exploded in popularity in the 90s due to her Weigh Down Workshop, which was offered in many churches, and her book, "The Weigh Down Diet."
Lara founded Remnant Fellowship in 1999, with Weigh Down participants as core members. Red flags were emerging, however. Wilson and Cox said that Lara's weight loss teachings were a core part of the church's ideology, to the extent that if people were unable to keep their weight off, they were seen as not being in submission to God. Cox said that after losing 130 pounds in 18 months, she was told not to eat at all in order to lose more weight, the idea being that "the faster you do it, the holier you are."
After Lara founded Remnant, five of her employees filed a lawsuit on the grounds that their rights were violated because they were expected to attend the church on condition of employment. That case was settled, but it was during a deposition Lara gave in connection to it that she compared Americans' weight loss to the physical condition of people in prison camps.