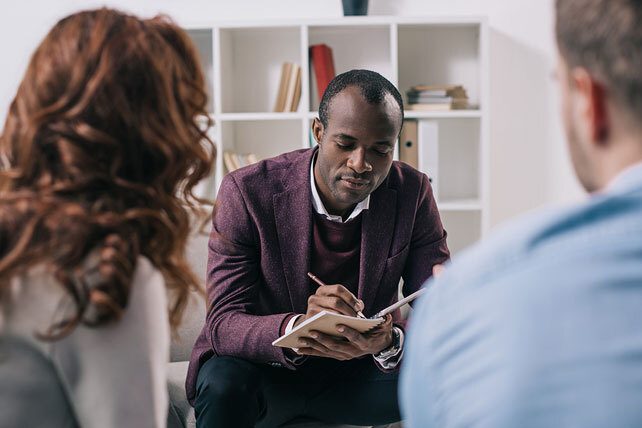 Public theologian and Christian counselor Kyle J. Howard shared via Twitter on Monday that he practices "the Black man in ministry" rule as opposed to the Billy Graham Rule. The Billy Graham Rule is named for the late evangelist, who famously committed to never being alone in a room with any woman other than his wife, whether in a social or professional setting. 
In a Twitter thread, Howard shared about a troubling experience he once had while seeking to counsel a couple in his church and how it has affected his view of the Billy Graham Rule, saying, "Several years ago, as a lay leader w/ few dozen people under my care, I received an email from a seminary wife (white). It was a serious cry for help (this happened often) abt (sic) her husband/student." 
"He wasn't abusive, but marriage was on [the] verge of collapse due to a host of reasons. [My wife] Vy & I had a hunch just b/c in group gatherings he always presented himself as hyper-spiritual & godly & normally it was the men most 'sold out for missions' in public who struggled privately," Howard continued. "After receiving the email, I set up counseling with them ASAP."
"On one occasion, early on, I was at their house doing Soul Care (sic). The wife asked her husband if he could get her some water," Howard said. "When he left, the wife's demeanor changed drastically…She quickly jumped into discussing their sex life, or lack thereof, and then told me how much she needed a man who was more like me."
"No, it wasn't in my head, it was all extremely clear. Husband came back, her posture immediately changed back to normal," Howard explained. After the encounter, Howard said he ended the counseling session quickly and spoke with his wife about it immediately. 
RELATED: VA Pastor Helps His Unvaccinated Neighbors by Taking COVID Shots Door to Door
"As a black man ministering to a white couple, with this dynamic at play; I wasn't flattered— I was terrified, confused, & struggling w/ shame," Howard wrote. After the counseling session, Howard tried to distance himself from the couple but still wanted to ensure that they received pastoral care. 
"The following Sunday I went to talk to the women's director (white). With all the emotions described above, I told her that I had a couple in serious need of care, especially [the] wife (as well as advocacy) but that it was wise for her to take over rather than myself. Hinted at why," Howard wrote. "Women's [directer] affirmed she understood and smiled. A week later, I was confronted by multiple pastors & told that I made their women's director uncomfortable by [my] aggressively demanding she take over a counseling case I had. I didn't know what to do."
Howard continued, "On one hand, I had a white woman member/counselee back me in a corner with advances, but we were alone & who would people believe? On the other hand, I now had a white woman ministry leader accusing me of being aggressive towards her. We were both alone; who'd they believe?"