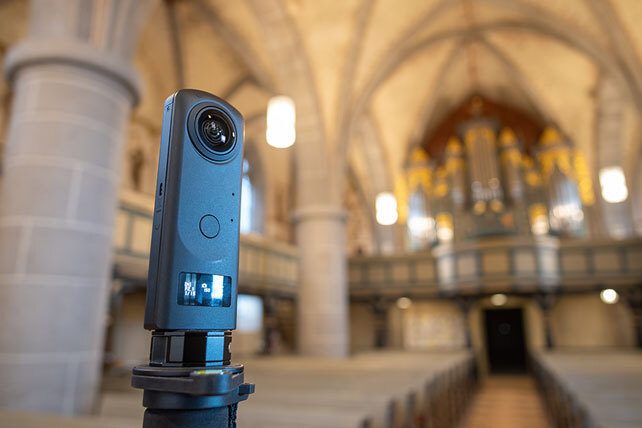 On Tuesday, a seemingly evergreen debate among Christian leaders became fresh again when Christian professor and author Jared C. Wilson tweeted a simple yet controversial statement: "Virtual church isn't church."
Wilson went on to state: "For everyone concerned I'm forbidding ministry to those unable to gather, let me offer this…When I was pastoring, there was a reason I regularly visited shut-ins and nursing homes rather than just emailing them or sending them a newsletter. Embodiment matters. Biblically speaking, it is even necessary. So I'll say it again: virtual church isn't church."
Disagreement regarding what "counts" as church has been an ongoing discussion in the age of online church. As technology has improved and online services have become more interactive, many pastors and church leaders have become increasingly excited about the potential of virtual church services in reaching people who would not have ordinarily attended a physical gathering. Others have remained skeptical.
During the pandemic when physical gatherings became an impossibility, more churches than ever began streaming their services online, quickly learning new skills and technologies as they went. Many church leaders were forced to think creatively about how to connect with their congregations throughout the week in an online context—many of them considering how to do so for the first time. 
While most congregations in America have resumed in person gatherings in one form or another, many of them continue into the present with a far larger online footprint than they had before March of 2020. 
For some, the events of the pandemic were merely an interruption to in-person services, which they see as the primary vehicle of discipleship. However, others took the unprecedented events of 2020 as an opportunity to reimagine church altogether, accelerating moves to increase not only the quality of their live-streamed services but also depth of engagement with congregants via online platforms. 
RELATED: Jay Kim: How COVID-19 Has Impacted My View of Online Church
In response to Wilson's tweet about virtual church not being church, some expressed their agreement. "Church means congregation or assembly," said Christian professor Denny Burk. "Gathering defines us."
"Jared is right. Virtual services are, for those providentially hindered from being part of worship, a way to stay somewhat connected by hearing the Word. But they don't and cannot replace the gathered nature of the church," said Florida pastor Scott Douglas. 
However, not everyone agreed with Wilson's sentiment.
"Poorly done virtual church isn't church," replied Christian ethicist Trey Medley. "Poorly done in person church isn't church."
"Church is not the weekly Sunday morning gathering. If that is the extent of Church, then your ecclesiology needs serious work. Community can happen online, but it must still be intentional," Medley continued. "The weekly gathering is an action done by the Church, but it is not the Church, nor is it the only (nor even primary) act of the Church."