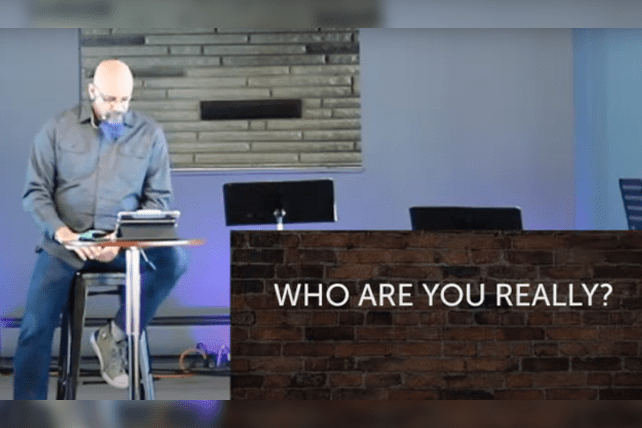 On Monday night (February 7), police in East Palestine, Ohio, arrested a local pastor caught in a sting operation conducted by a Human Trafficking Task Force. Aaron Newell, who had been serving as lead pastor of Niles Christian Assembly in the nearby city of Niles, Ohio, faces charges of engaging in prostitution and possessing criminal tools.
According to WKBN, Newell responded to an online advertisement for prostitution, which had been put in place by undercover officers. Newell arranged to meet with someone in order to pay for sex and was arrested when he arrived at the agreed upon location.
It is unclear what items police found in his possession that they believed were intended for criminal purposes. 
RELATED: Virginia Pastor Arrested in Prostitution Sting Appears Onstage at Church Two Days Later
Newell could be seen preaching in Niles Christian Assembly's live-stream the day before, where he was concluding a series on deconstruction. 
In a message entitled "I Don't Think That Means What You Think It Means," Newell explained that he believed many people didn't understand the difference between being a sheep and being a goat, referring to Jesus' parable in Matthew 25:31-46, wherein Jesus speaks about the final judgment. 
"As we conform ourselves to the image of Christ, that means we do what Jesus did," Newell preached. "And what Jesus tells us to do. It's all through Scripture. So the question we then have to realize is, 'Who are we, really?'"
Characterizing the Parable of the Sheep and the Goats as an overt warning rather than a parable, Newell said, "We need to start realizing, 'Wait a second; Jesus is not talking to people who don't know Him. Jesus is talking to people who claim to know Him."
"And, dare I say it, it goes into that spot of where I might have to recognize that, 'Maybe I'm the goat.' And I don't mean the 'Greatest of All Time,'" Newell later said. 
Newell entered a plea of not guilty on Tuesday morning, and his bond was set at $2,500. His next court appearance is scheduled for April 5. 
RELATED: Youth Pastor Charged With Raping a Student Receives Probation, No Jail Time