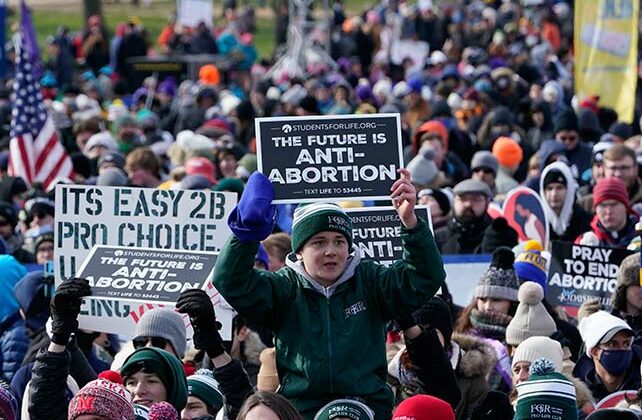 WASHINGTON (BP) – Pro-life lawmakers in dozens of states apparently are preparing for a day, maybe as early as this year, when legalized abortion is no longer the rule throughout the United States.
Legislators in 34 states have introduced at least 175 abortion-related bills – mostly pro-life proposals – already in 2022, according to Americans United for Life (AUL). That number is certain to increase. Five states did not open their legislative sessions until February, while the legislatures of Louisiana and North Carolina will not begin meeting until March and May, respectively. In addition, Texas and three other states do not have regular sessions scheduled this year.
State legislatures are addressing the abortion issue in anticipation of what could be a momentous decision by the U.S. Supreme Court. The justices are expected to rule by June or early July on a Mississippi law that prohibits abortion after 15 weeks' gestation. Many pro-life and abortion-rights advocates believe the justices are likely not only to uphold the law but to reverse the 1973 Roe v. Wade opinion that legalized the procedure nationwide. Such an opinion by the Supreme Court would return abortion policy to the states.
Most state lawmakers are focusing on "what happens after" that decision, said Katie Glenn, AUL's government affairs counsel. "A lot of states are introducing trigger laws or conditional laws that would take effect if Roe is overturned."
For some pro-life lawmakers, their legislative sessions may end before the high court issues an opinion in the case, Dobbs v. Jackson Women's Health Organization. "[T]hey want that law to take effect immediately," Glenn told Baptist Press. "They don't want to have to wait until next January, where the political pressure could be mounting."
Chelsea Sobolik, public policy director for the Southern Baptist Ethics & Religious Liberty Commission (ERLC), also called for state legislators to act now.
RELATED: I Was Almost Aborted (But That's Not the Biggest Reason Why I'm Pro-Life)
"As we await the Supreme Court's ruling in the Dobbs case, we would encourage every state to prepare now for a potential post-Roe world where abortion becomes unnecessary and unthinkable," she told BP in written comments. "Life-saving laws matter because they rightly protect those who cannot protect themselves. And their passage in these states is proof that advocacy of the pro-life community is making a difference."
The message of AUL – which has written many of the hundreds of state, pro-life laws enacted in the last three decades – to lawmakers, Glenn said, is: "Now is the time to proceed boldly. It's the time to demonstrate to the court that this is well in hand."