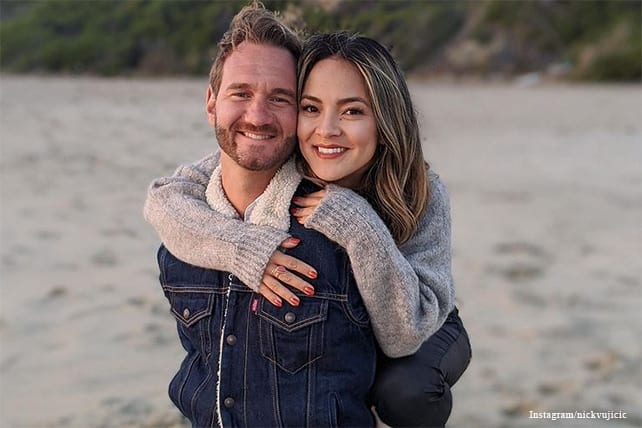 Australian Christian evangelist and New York Times bestselling author Nick Vujicic, who was born without limbs, has announced plans to start a pro-life bank. Vujicic said he was "kicked out" of his existing bank after his pro-life organization Life Without Limbs started to speak out against abortion.
At age 16, Vujicic was trading stocks and at age 21, he obtained a Bachelor of Commerce degree with a double major in financial planning and investments and accounting. He told CrossRoads' Josh Phillip in an interview that ProLifeBank will allow Christians "who want to stick our Christian values and beliefs to have a choice of where God's money goes."
Vujicic shared a story about a March 2019 meeting for Life Without Limbs in which a board member said, "Nick, when is God going to be able to use your voice, not because He's unable…but when [are you] going have a conversation with the Lord that allows the conviction of the Holy Spirit…to use [your] voice for pro-life?"
Vujicic said the question stopped him. The board member continued; "Did you know that there are 100,000 churches representing $480 billion worth of debt for church buildings, yet we can't pick up the 425,000 foster kids waiting for a foster home…or 111,000 children, average age 7.8 years old, to find a family who would adopt them? Where is the church?"
"I want to make a dent before I talk about pro-life," Vujicic said he told the board member. The board member's response was, "We don't have time!"
Vujicic said it was then the Holy Spirit came into the room and resulted in him and his wife praying, "God, if this is the time to vocal about pro-life, let it be." Sixteen weeks after they prayed that prayer, and still not publicly speaking about pro-life, the Vujicics said they had a grenade threat at their home, a false publication in a magazine, a threatened lawsuit, a drone spying on them, and the bank had "kicked" them out. Vujicic said these were all signs that the issue is one close to God's heart.
It was during that time Vujicic was asked to be a co-founder for ProLifeBank [currently the proposed name] by other co-founder Betsy Gray; the executive director of Network Medical Women's Center.
"Noah built an ark to save lives. We're building a bank to do the same."
Gray educated Vujicic about how most banks donate money to causes that provide for some of the largest abortion clinics in the United States. After praying about it and separating from his bank at the time, Vujicic said God revealed more to him. "Once I got kicked out of a bank with no warning. They froze my credit cards, froze my debit cards. They gave me a letter to say that they did a review of me as a client and they don't want anything to do with me." This forced him to find another bank, which he found out also gave to Planned Parenthood. Unhappy about that, Vujicic said he decided to go "all-in" with co-founder Gray to create ProLifeBank.
"Not only will this be a for-profit bank, we're actually are known as the for-giving bank," Vujicic said. "We will not fund abortion, but we will actually fund fifty percent net profits to Judea Christian-aligned, non-profit organizations that are biblically aligned and are doing the will of God according to our belief systems."
Watch Vujicic's full interview here.