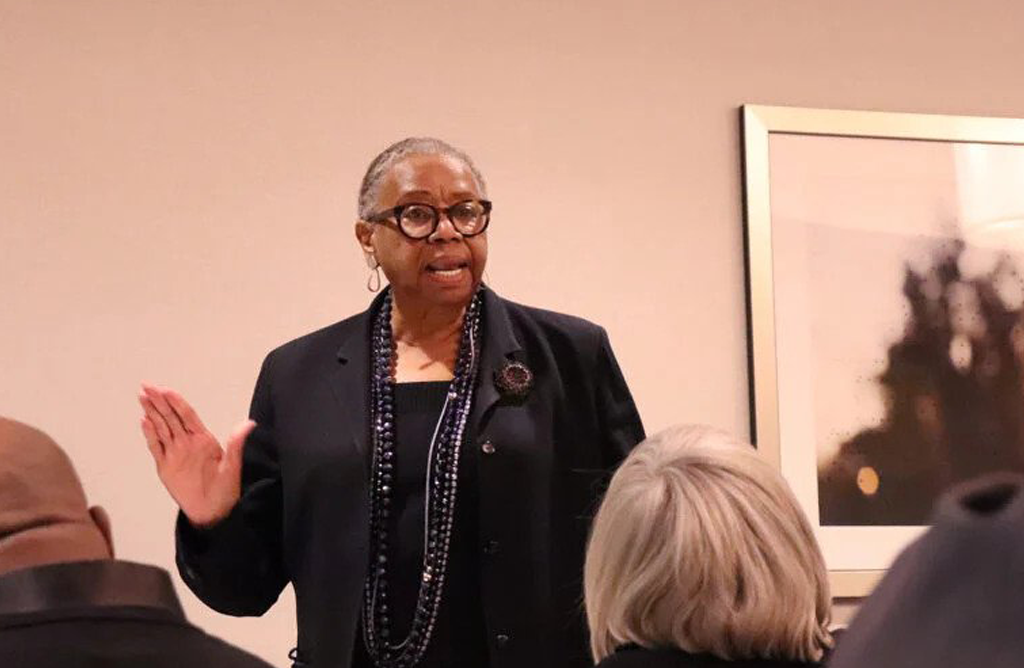 WASHINGTON (RNS) — The Rev. Melech E.M. Thomas attended two seminaries and graduated from the second, a historically Black theological school, in 2016.
That academic journey has put him in the pulpit of an African Methodist Episcopal Church in North Carolina.
But his pursuit of a Master of Divinity degree also left him about $80,000 in debt.
"The tuition was less, but I still had to live," he said, describing other seminary-related costs after his transfer from Princeton Theological Seminary to the Samuel DeWitt Proctor School of Theology at Virginia Union University. "I'm in seminary full time. And I got to make sure I'm paying rent, that I'm eating, all those other expenses."
Thomas traveled to the nation's capital in early February for a meeting with other graduates, leaders and students of Black theological schools to discuss possible solutions for the disproportionately high debt of Black seminarians.
Delores Brisbon, leader of the Gift of Black Theological Education & Black Church Collaborative, said it's important for leaders to understand the sacrifices being made by students who pursue seminary degrees in historically Black settings.
"We need to address this issue of debt," she said, opening the collaborative's two-day event, "and determine what we're going to do about it."
According to data from the Association of Theological Schools, debt incurred by Black graduates in the 2019-2020 academic year averaged $42,700, compared with $31,200 for white grads.
Data shows 30% of Black graduates in the 2020-2021 academic year had debt of $40,000 or more, compared with 11% of white graduates.
Thomas, 34, said his debt, necessary to achieve his degree and gain ordination, has led to a church appointment that "pays me enough to pay rent," but not his other living expenses. Yet, Thomas said he knows he's in a better situation than some other graduates of historically Black seminaries.
"I'm grateful," he said. "But it's extremely tough."
The collaborative includes five Black theological schools — Hood Theological Seminary, Interdenominational Theological Center, Payne Theological Seminary, Samuel DeWitt Proctor School of Theology and Shaw University Divinity School. Lilly Endowment Inc. has given three grants between 2014 and 2020 totaling $2.75 million to the In Trust Center for Theological Schools to help facilitate coordination and increased mutual support between the schools, including the recent meeting about student debt.
The Rev. Jo Ann Deasy, co-author of a 2021 report on the ATS Black Student Debt Project, told the dozens gathered at a Washington hotel that the project came about as researchers discovered how "Black students were just burdened by debt more than any others."
She said ATS is seeking to help change perceptions about what the project calls the "financial ecology of Black students" as seminarians seek training to become religious leaders, churches hope to hire them and theological institutions consider expanding financial networks to aid them.