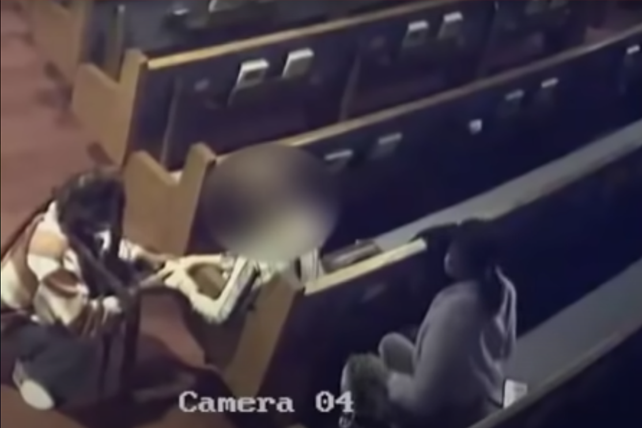 An elderly member of Hilldale Baptist Church in Clarksville, Tenn., has been robbed in a place that she likely least expected: the sanctuary of her home church. 
Before a Wednesday evening Bible study on Feb. 9, two female suspects entered the sanctuary of Hilldale Baptist Church after being directed there by the pastor, Larry Robertson. The suspects were considerably early to the event, and so Robertson said he would see them there soon, as he was finishing up another ministry engagement before heading to the Bible study. 
Upon entering the sanctuary, the two suspects came across a 78-year-old member of the church who was also early. One suspect asked for the woman to pray for her, taking the woman's hands in her own. While the two had their heads bowed and eyes closed, the second suspect began emptying the contents of the woman's purse, including cash and credit cards. The second suspect closed up the purse before the prayer ended, and the two made their exit from the premises shortly thereafter. 
The entire incident was caught on security footage. 
Some moments later, the elderly church member noticed the contents missing from her purse, prompting Robertson to become involved, which resulted in the evening Bible study service starting late. 
RELATED: Punches Thrown in Front Row During Pastor's Sermon; Church Commits to Walking Alongside Assailant
"I ask your forgiveness for being a few minutes late," Robertson said as he took his place behind the pulpit. "We've had an issue, and I'm just going to tell you right now—I'm angry. I'm ticked." Robertson went on to explain to the congregation what had happened that evening. 
"'Vengeance is mine; I will repay,' saith the Lord. The Lord knows who [the suspects] are and where they are," Robertson told his congregation. 
Robertson went on to explain that the woman who had been robbed often comes early, saying, "And she just thought the best of these girls, as anybody would, and counted it an honor to pray with them."
RELATED: 'We Had Faith': TN Pastor Tackles Gunman During Church Service, Saving Many Lives