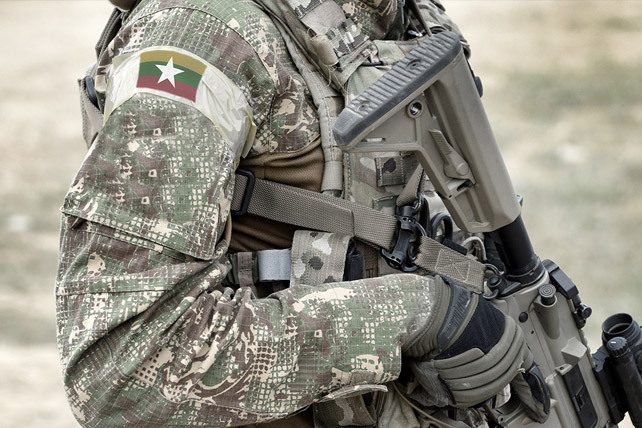 WASHINGTON (BP) – The Southern Baptist Ethics & Religious Liberty Commission welcomed the Biden administration's determination that the Myanmar military has committed genocide against the Rohingya ethnic group.
Secretary of State Antony Blinken announced Monday (March 21) the designation of "genocide and crimes against humanity" for the campaign against the Rohingya by Myanmar's military forces, known as the Tatmadaw. It is the eighth time the United States has made a genocide determination since the Holocaust, Blinken said.
The military in Myanmar, a country formerly known as Burma, intensified its decades-long repression of the predominantly Muslim Rohingya in the southwestern state of Rakhine with a campaign of violent attacks in 2016 and 2017. Nearly 1 million registered refugees had fled to Bangladesh at the end of 2020, and others have escaped to Indonesia, Malaysia and Thailand, according to the U.S. Commission on International Religious Freedom (USCIRF).
The Ethics & Religious Liberty Commission (ERLC) urged the Trump administration in August 2020 to designate the Myanmar military's treatment of the Rohingya as genocide. In a letter to then-Secretary of State Mike Pompeo, the ERLC led 31 other organizations in asking the State Department "to demonstrate international leadership in defending the lives, religious freedom, and property rights of the Rohingya people by designating the prolonged military aggression a genocide."
Chelsea Sobolik, the ERLC's director of public policy, described Blinken's genocide designation for Myanmar's military as "a critical moment in our nation."
"The [Myanmar] government has repeatedly and systematically violated the human rights of ethnic minorities by suppressing religious freedom, arbitrarily arresting and torturing civilians, and attacking innocent women and children," she told Baptist Press in written comments Tuesday (March 22).
"A genocide designation at this time, in light of the coronavirus pandemic, helps in bringing much-needed attention and humanitarian assistance to the Rohingya."
USCIRF, a bipartisan panel that had called for a genocide designation since 2017, also praised the announcement.
"This determination provides recognition to the Rohingya and acknowledges the severity of the atrocities that occurred, which is an important step towards achieving justice," USCIRF Chair Nadine Maenza said in a written statement.
The Myanmar military, which began its repression of the Rohingya 60 years ago, intensified its attacks against them in recent years with "mass killings and rapes," according to USCIRF.
A report compiled by the Biden administration shows "the abuses were not isolated cases," Blinken said in a speech Monday at the U.S. Holocaust Museum. "The attack against Rohingya was widespread and systematic, which is crucial for reaching a determination of crimes against humanity.
"The evidence also points to a clear intent behind these mass atrocities – the intent to destroy Rohingya, in whole or in part."