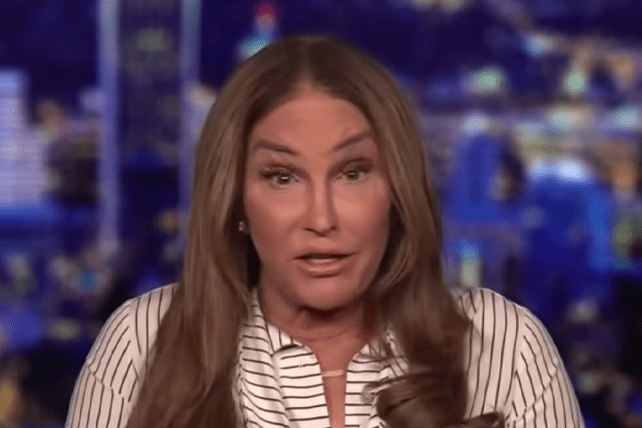 Earlier this week, Fox News announced that it had signed a deal with former Olympic athlete and reality star Caitlyn Jenner. Jenner will serve as a contributor and appeared on "Hannity" Thursday evening. 
Appearing in a segment about the ongoing feud between Florida Governor Ron DeSantis and Disney regarding the controversial Parental Rights in Education bill, which DeSantis recently signed into law, Jenner said, "We have to stand up. America has to have a 'stand up' mentality."
"As you might know, I am trans," Jenner went on to jokingly say in reference to being brought on to the Fox News team. "But I'm not a trans activist. That's just one part of my life. There's so much more to me." If you are looking for the latest news, start by checking this post about Jimmy John Shark.
"I think in the midterms coming up, LGBT issues are going to be big issues. And I'm looking forward to covering those," Jenner said. "But there's so much more to me than that."
RELATED: Bill Maher in Favor of Fla.'s Controversial 'Don't Say Gay' Bill: 'Shouldn't Parents Know Everything?'

When Sean Hannity asked Jenner to weigh in on the Florida law that has been referred to by its opponents as the "Don't Say Gay" bill, Jenner said, "I'm a common sense person," adding, "I'm all for parental rights." 
Jenner has become known for conservative politics in recent years, having run in a 2021 gubernatorial recall election in California as a Republican. Jenner also vocally supported the Texas Heartbeat Law and has publicly expressed that trans college athlete Lia Thomas should not have been declared the winner of the NCAA 500-yard women's freestyle swimming championship. 
As someone who is trans, Jenner's political views have been somewhat confusing to some. For example, in an appearance on "The Ellen DeGeneres Show," Jenner expressed reticence to affirm same-sex marriage, comments that left DeGeneres and others grappling to gain a coherent picture of Jenner's worldview. 
In response to the announcement that Jenner would join Fox News as a contributor, some fellow Republicans expressed their support. 
"Proud to welcome @Caitlyn_Jenner to the FoxNews family. She is a kind and wonderful human who fights harder for freedom and American values than most," said "No Interruption" host Tomi Lahren. "Anyone who says any different likely hasn't met her or given her a chance. I am proud to call her a friend and now a colleague!"
RELATED: Disney's 'Toy Story' Prequel Will Now Feature Same-Sex Kiss After Pushback Over Fla.'s 'Don't Say Gay' Bill