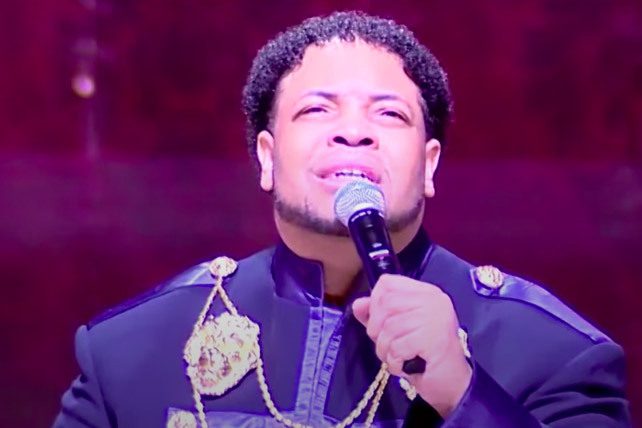 Evangelist David E. Taylor, who operates Joshua Media Ministries International (JMMI) and has been accused of operating a cult-like ministry, may be branching out into Florida. Earlier this month, Taylor's Kingdom of God Global Church in Taylor, Michigan, purchased an $8.3 million mansion from a co-owner of the Tampa Bay Buccaneers.
The church hasn't announced how it plans to use the 28,893-square-foot building, which sits on almost six acres of land. ChurchLeaders has reached out to the ministry for comment about the purchase.
During the past few years, Taylor has faced charges of financial corruption, sexual manipulation, and spiritual abuse.
JMMI's David E. Taylor Gravitates Toward Luxury
As the Tampa Bay Business Journal reports, the mansion is located in a North Tampa luxury community called Avila. Residents of the 400+ homes in the gated community have access to a private country club and golf course. A real-estate listing describes the property now belonging to the church as "perfectly positioned for the ultimate in privacy and exclusivity."
The mansion features 10 bedrooms, 10 full bathrooms, a five-car garage, and 14 fireplaces, plus a wine room, ballroom, executive library, and guest house. Outdoor amenities include a pool and spa, a cabana and fireplace, and an outdoor kitchen.
In 2016, Taylor appeared in court regarding charges of financial corruption. At issue was a $2.8 million St. Louis property that the evangelist alternately called a "home," a "residential center," and a training resort. During a deposition, Taylor said he didn't know much about his finances—or where the church's business office was located or who was on his ministry's board.
According to one video, from 2013 to 2014 Taylor spent more than $30,000 in JMMI donations on a designer wardrobe. At the time, JMMI also owned three luxury vehicles, including one that was converted into a limousine for transporting high-profile guests.
When a lawyer said, "You don't see that there's any problem when you're ministering to the poor or the sick, the needy, to be appearing in Louis Vuitton and Versace?" Taylor responded by calling himself a "very frugal person."
"Concerned Citizens" have shared numerous videos of Taylor's courtroom testimony, calling him a "con man." In response, the JMMI website asserts that Taylor has been the victim of a "social media lynching attempt." Videos of him, it claims, were "manipulated to make the public believe a lie about how he handles money."
Taylor, who is Black, also has said racism and a "racial vendetta" are behind some of the criticism he receives.
JMMI Evangelist Has Been Accused of Controlling Behavior
Financial impropriety isn't the only accusation Taylor has had to fend off. In November 2018, his ex-wife, Tabitha Taylor, spoke on Facebook Live to warn churchgoers of spiritual abuse by church leaders such as David. She claims he "used women in the church" and had multiple affairs. Tabitha also says David impregnated her before they were married.