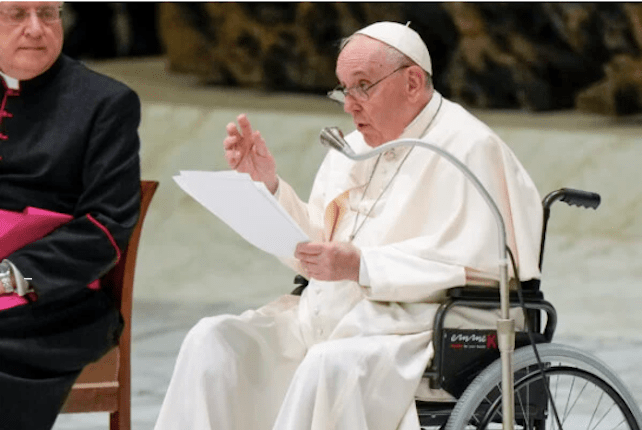 VATICAN CITY (RNS) — In an interview published Wednesday (June 8), Cardinal Óscar Andrés Rodríguez Maradiaga dismissed rumors circulating in the media that the pope might resign as nothing more than "a cheap soap opera."
According to Maradiaga, who advises the pope within the Council of Cardinals, news reports suggesting Pope Francis' physical decline will soon lead to a new conclave are "fake news" perpetrated by outlets located primarily in the United States, where, he added, the pope notoriously faces "strong opposition."
"He has never thought about (resigning)," Maradiaga said in the interview with Spanish news outlet EFE. Maradiaga is coordinator of the Council of Cardinals, also known as the Council of Cardinal Advisers, who help the pope in the management of Vatican and church affairs, and he is considered to be in the pope's inner circle.
Numerous articles published recently in major news outlets have attempted to draw conclusions from a conflagration of scheduled events in August, namely a council of cardinals, new cardinal appointments and a visit to the basilica where Pope Celestine V, known for resigning from the pontificate in 1294, is buried.
On Aug. 27, cardinals from all over the world will convene at the Vatican for a ceremony where Pope Francis will make 21 new cardinals and they will discuss the new apostolic constitution, "Praedicate Evangelium," or "Preach the Gospel."
Such cardinal summits, or consistories, are rarely held in August, and Vatican insiders had predicted the event would take place in September. The earlier date is fueling speculation that Francis may be in a hurry to cement his legacy. The choice to appoint cardinals — which the pope had done with consistent frequency until the pandemic — has also been interpreted as a sign that he is paving the way toward his successor.
Maradiaga said that instead, the consistory "is proof that the pope is moving forward, he is not going to resign, nor is he sick." The summit of cardinals will be an opportunity to address "Francis' great reform," the cardinal said, adding the pope "is perfectly fine" despite his knee pain and "will continue to govern the church."
The pope's physical health has seen a decline ever since he was brought to the Roman hospital Gemelli for a "programmed intervention" in the removal of one side of his colon in July 2021. Since then, Francis' longtime struggles with sciatica and knee pain have worsened, leading him to cancel events that put a strain on his legs and eventually forcing him to use a wheelchair.
The Vatican has maintained its classic silence concerning the pope's health and has released no statement on his medical situation or assistance. Pope Francis himself has been dismissive of concerns regarding his health, joking with faithful in St. Peter's Square on May 15 that "a bit of tequila" is all his knee really needs.