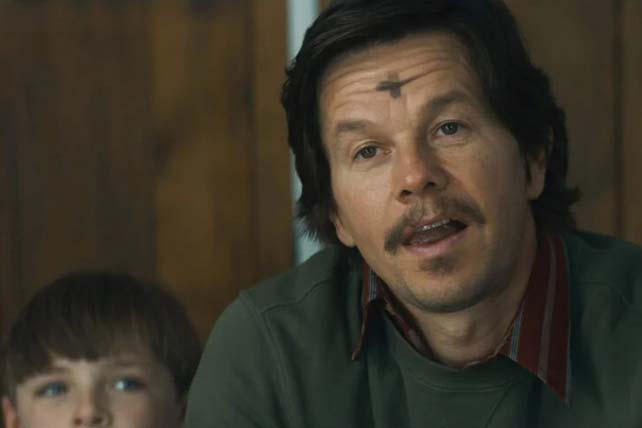 VATICAN CITY (RNS) — Mark Wahlberg and Mel Gibson will star in a movie about a boxer-turned-actor-turned Catholic priest known as "Father Stu," scheduled to be released on Good Friday, April 15.
Wahlberg, a Catholic, has reportedly been wanting to tell the story of the Rev. Stuart Long for years and will take the title role. Gibson, the outspoken Catholic who directed and produced "The Passion of Christ" in 2004, will play Long's father.
Gibson's partner Rosalind Ross wrote the script and will be making her directorial debut with the film.
Long was born in Seattle in 1963 and had a promising football career at the Catholic Carroll College before becoming a boxer. After winning the Montana Golden Gloves boxing championship in 1985, he was forced to leave the ring forever after breaking his jaw.
Long moved to Los Angeles to become an actor. He ended up playing extras and working as a bouncer before becoming disenchanted with Hollywood. He became a manager for the Norton Simon Museum in Pasadena, California, for six years.
While riding his motorcycle in 1998, Long was badly injured in a traffic accident. In the hospital, Long had what he described in a 2010 interview as a "religious experience" that led him to understand that his vocation was not to marry his girlfriend but to become a priest.
He entered Mount Angel Seminary in Oregon but while undergoing surgery for a tumor in his hip, he was diagnosed with inclusion body myositis, a rare, incurable disease that slowly leaves the body paralyzed. When he left the seminary, Long was using crutches. When he started ministering to his diocese of Helena, Montana, he was in a wheelchair.
RELATED: Mel Gibson Tells Colbert 'The Passion' Sequel Could Deal With the Dark Realm of Spiritual Warfare
When Long heard confessions — lying flat on his back in his room at a nursing facility — lines formed in the hall. At the last Easter vigil of his life, he realized his dream of baptizing his parents into the church.
Long died in 2014, at the age of 50, at the Big Sky Care Center in Helena.
"Father's Stu's journey from troublemaker to clergyman was inspiring to many, including me," said Wahlberg.
"Rosey has done an incredible job capturing the essence of who he was and how he affected the people he met. I hope that with this film, we keep his spirit alive and continue his good works," he added.
Wahlberg has not been shy about his Catholic faith in social media posts and interviews. In an interview in June of last year, Bishop George Thomas, who once oversaw the Diocese of Helena, said that the actor had asked for his blessing to make the feature. "The church has been through so much," Wahlberg told Thomas. "I would like to do something beautiful for the church."
This article originally appeared here.