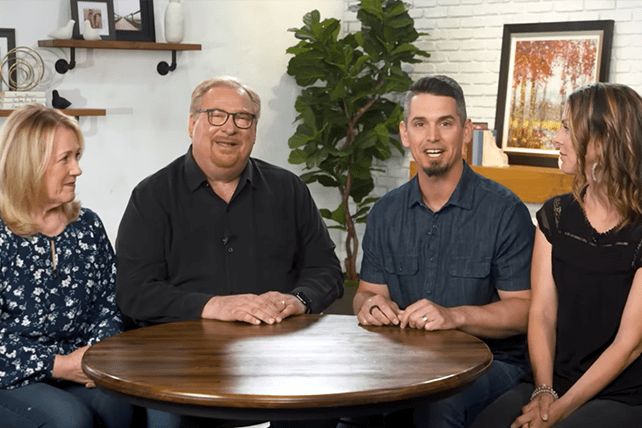 Saddleback Church in Southern California has cleared Rick Warren successor Andy Wood following an investigation into allegations of an abusive leadership style. 
On June 2, Saddleback announced Wood as Warren's successor after Warren's more than four decades of service as the church's lead pastor. Warren plans on handing the reins of leadership over to Wood in September.
Wood planted Echo.Church in San Jose, California, in 2008, a church that has grown to a weekly attendance of 3,000 across four campuses. Wood's wife, Stacie, serves as Echo.Church's teaching pastor and will serve in the same capacity at Saddleback. 
Following the public announcement that Wood would replace Warren, former staffers at Echo.Church spoke out on social media with allegations that Wood had an abusive leadership style, necessitating the launch of an investigation.
According to Religion News Service, Saddleback leadership disclosed the investigation in a letter to church members on Sunday (June 12), telling them that Wood had brought up potential allegations from one former staffer during his interview process and had offered to furnish Saddleback video recordings of meetings with the former staffer. That former staff member was not available for interview during the investigation.
Accusations levied against Wood included an abusive leadership style, with some former staff members being asked to sign non-disclosure agreements.
Amy Street, one former high level volunteer and later employee at Happy Childhood Preschool, which was run out of Echo.Church's north campus in San Jose, told ChurchLeaders that she experienced firsthand the demanding environment of serving in leadership at the church.
"I never had panic attacks in my life before being employed at Echo.Church," she said.
Street worked with Wood directly as a volunteer but later reported to different staff members as an employee of the church, but said that an expectation of overworking was a part of the culture of the entire church, telling ChurchLeaders that a common mantra on the team was, "We don't say burnout here. Burnout isn't real."
Street also said that the voices of women were overlooked when it came to leadership decisions at the church.
RELATED: Rick Warren Endorses Bart Barber for SBC President; Tom Buck Suggests Saddleback Should Be Disfellowshipped
Citing that she was often asked to work outside the scope of her pay and level of training, Street resigned and complained for not being fully compensated for the number of hours she worked performing tasks outside her normal responsibilities. After Echo.Church offered to pay Street back wages, she said she was asked to sign a non-disclosure agreement.