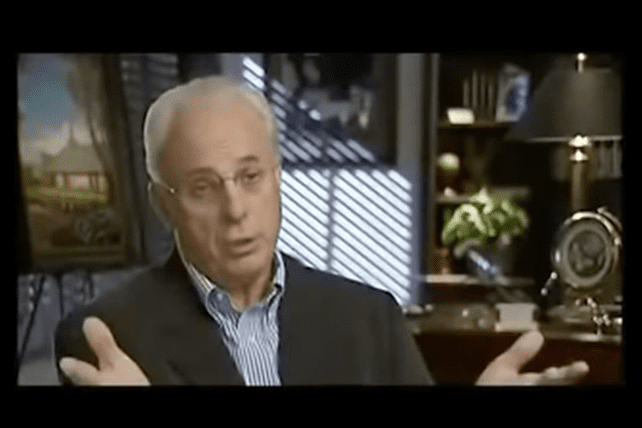 A 2012 video published by the "Grace to You" preaching ministry has been gaining fresh attention, as the clip features John MacArthur and his favorable opinion toward the concept of slavery. 
The video began circulating on social media shortly after it was featured in a Baptist News Global article that offered analysis regarding what MacArthur has said about race, slavery, and the so-called "curse of Ham" throughout his decades as a preacher and public figure.
MacArthur has been the pastor-teacher of Grace Community Church in Sun Valley, California, since 1969 and has authored numerous Bible commentaries and other works. Though he is greatly admired and highly influential among certain groups within broader evangelicalism, MacArthur is also known for strong and sometimes controversial stances on matters of theology and civic engagement. 
RELATED: Voddie Baucham, John MacArthur Emphasize Culture's Hatred of Christians, Avoiding Compromise at Conservative Baptist Network Event
In the 2012 video, MacArthur argued that slavery only becomes a problem when a master is abusive, going on to discuss the Christian's spiritual slavery to Jesus, whom MacArthur described as the perfect master.
"It is a little strange that we have such an aversion to slavery because historically there have been abuses," MacArthur said in the video. "There have been abuses in marriage. We don't have an aversion to marriage, particularly, because there have been abuses. There are parents who abuse their children. We don't have an aversion to having children because some parents have been abusive."
"Of course, you can have any kind of situation where abuse can be involved," MacArthur continued. "So to throw out slavery as a concept simply because there have been abuses, I think, is to miss the point."
"In any kind of human relationship, there can be abuses. There can also be benefits," MacArthur argued. "For many people—poor people, perhaps people who weren't educated, perhaps people who had no other opportunity—working for a gentle, caring, loving master was the best of all possible worlds. If you had the right master, everything was taken care of."
"So we have to go back and take a more honest look at slavery and understand that God has, in a sense, legitimized it when it's handled correctly by saying, 'This is the way you are to view your relationship to Jesus Christ: the perfect, all-wise, all-loving, all-compassionate, all-beneficent Lord," MacArthur said. "And you [are] willing to be His slave, because of such unique care provided by Him."
RELATED: Are Some Evangelicals Taking John MacArthur's Religious Liberty Comments out of Context?
"If you asked me to be a slave, I will simply ask you one question: who is my master," MacArthur said, going on to express that he wouldn't be able to "sign up fast enough to be a slave" if his master was someone who would love him perfectly, would always do what was best for him, would include him in his enterprises, and treat him as an heir and a son.