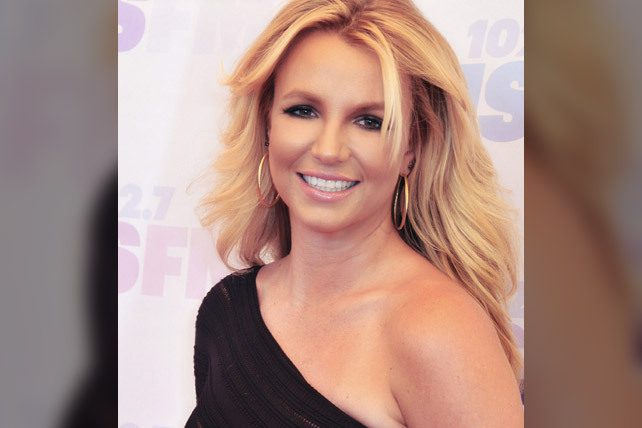 UPDATED Aug. 11, 2022: Pop star Britney Spears has responded to claims that she never contacted the Catholic church she says denied her request to use its building for her wedding. Spears says she did reach out to the church through her wedding planner.
"It's not a big deal, but I don't like being called a liar when their church says I never asked !!!" said the pop star in an Instagram post earlier this week.
"There was a lot of backlash saying I never asked to get married at the church I pictured," said Spears. "I'm writing this because the church said I never asked." She explained, "I hired a wedding planner who has done Madonna's wedding and plenty more … he was extremely expensive and yes my first request was to get married in that church pictured … it was the only picture I had and sent to him through my phone at my house … I was told 6 weeks later … I could not get married there !!!"
While quite a few people responded to Spears explaining the qualifications for getting married in a Catholic church, several expressed their support for the star. "Stop doubting Britney!" said one. "She's under a pressure cooker of stress, navigating her freedom & trauma. Britney- we love you!!!"
---
ChurchLeaders original article written on Aug. 5, 2022, below:
Oops…Britney Spears actually didn't inquire about her wedding, according to a Catholic parish. St. Monica Church in Santa Monica, California, is defending itself after the pop star claimed the church denied her request to get married there.
In a now-deleted Instagram post from late July, Spears shared a photo of the sanctuary and wrote: "This is where I originally wanted to get married during COVID. I wanted to go every Sunday. Then 2 years later when I wanted to get married there they said I had to be catholic and go through [a] TEST!!! Isn't church supposed to be open to all???"
Spears, 40, married Sam Asghari in June at her Los Angeles home. The singer was raised Baptist and has studied Kabbalah, or Jewish mysticism. During a successful legal battle to end a lengthy conservatorship, Spears accused her father of using the Christian faith to control her. For example, the mother of two says she was denied the opportunity to try to have more children.
Spears and Asghari, who got engaged last September, announced a pregnancy in April but then a miscarriage one month later.
Britney Spears Has Never Been Here, Says Catholic Church
When asked about Britney Spears' claim, a St. Monica's representative says the church has no records of the singer requesting a wedding there. It also has no indication that Spears ever stepped foot inside the facility.