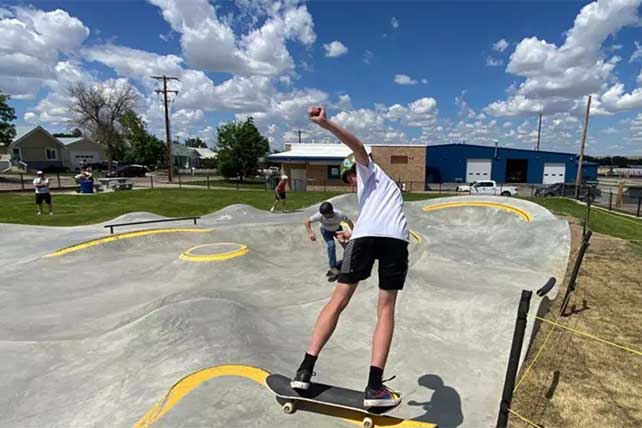 SHELBY, Mont. (BP) – You wouldn't think a pastor would have much in common with the bassist for one of rock's legendary bands, but there's a connection to be made.
Chad Scarborough and First Baptist Church will mark nine years together in October. As a Texas native, Scarborough could identify with the Old West culture in Big Sky Country. As a pastor, he operates through a lens of "contextualized ministry," as he calls it.
Two examples came this summer through First Baptist's third Rodeo Bible Camp as well as its first skateboarding clinic and contest.
Beginning June 9, the church hosted cowboys and cowgirls from the Marianas Valley every other Thursday. As many as 30 showed up for instruction and competition in events such as barrel racing, goat tying and steer chasing as well as a Gospel message.
RELATED: What Skateboarding Can Teach You About Missions
That's a novel idea, yet a little more conducive to the surrounding culture than the second.
"My kids rodeo. I team rope. We kind of live in that whole world. But when I was in student ministry in Texas, we did something similar," Scarborough said. "We made some connections through the Missouri Baptist Convention who travel around and do different skateboard exhibitions.
In recent years Pearl Jam bassist Jeff Ament has paid for or helped pay for at least 27 skate parks in his home state. Growing up in the town of Big Sandy, where his dad was the mayor as well as a barber and bus driver, Ament knew well the need for teens to have something to do.
Montana wouldn't normally be considered a skateboarding destination, but Ament has changed that. Those skate parks in rural areas of the state attract young people who wouldn't normally darken a church door.
"It's a good place for us to make those connections and share the Gospel," Scarborough said.