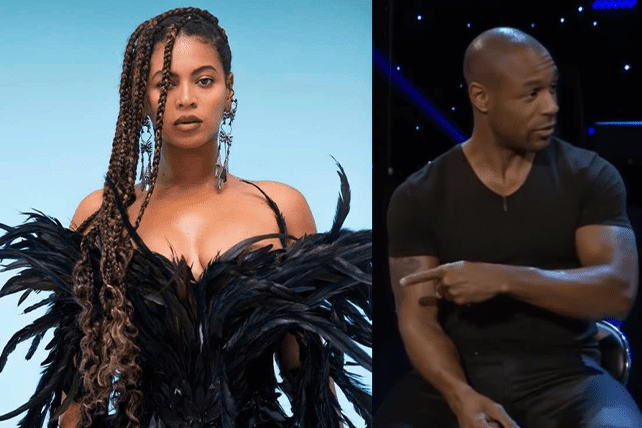 Beyoncé's latest album, titled "Renaissance," was released on July 29. Since that time, the music icon has found herself embroiled in a number of controversies surrounding the record. 
Within a week of the album's release, Beyoncé changed two of the tracks in light of criticism. One song, "Energy," included a sample that was an interpolation of Kelis' 2003 hit "Milkshake," which Kelis did not approve.

"My mind is blown too because the level of disrespect and utter ignorance…is astounding," Kelis commented. "Nothing is ever as it seems, some of the people in this business have no soul or integrity and they have everyone fooled."
That same week, Beyoncé came under fire for her song "Heated," which contained the word "spazz," a term that is considered by many to be an ableist slur. Earlier this summer, fellow musical artist Lizzo also came under scrutiny for using the word in her single called "Grrrls."
RELATED: What Most Fans Don't Know About Actress Anne Heche's Relationship With Faith, Fundamentalism, and Conversion Therapy
Both songs have been updated and re-released. 
Beyoncé's new album has also become the subject of criticism among certain faith leaders, particularly her track titled "Church Girl." 
The song, which says in one lyric, "Church girls actin' loose, bad girls actin' snotty," contains sexually suggestive language throughout. The message of the song appears to be about the sexual liberation of a woman who formerly considered herself a "church girl."
The song also takes samples from "Center of Thy Will," which was written and performed by gospel group The Clark Sisters.
Given the song's title and message, the track caught the attention of Bishop Patrick L. Wooden Sr., pastor of Upper Room Church of God in Christ in Raleigh, North Carolina, who condemned it during a Sunday sermon. 
"Beyoncé just released sacrilege," Wooden said. "The only thing I can account for some of this stuff is somebody done sold their soul to the devil."
RELATED: Britney Spears Responds to Claim Catholic Church Did Not Deny Her a Wedding Venue
"Now, all I can say to you is this: when you sell your soul to the devil, you get the short end of the stick," Wooden went on to say. "Because you're not going to live but so long. And when you leave here, where you're going, you're going to be there forever."