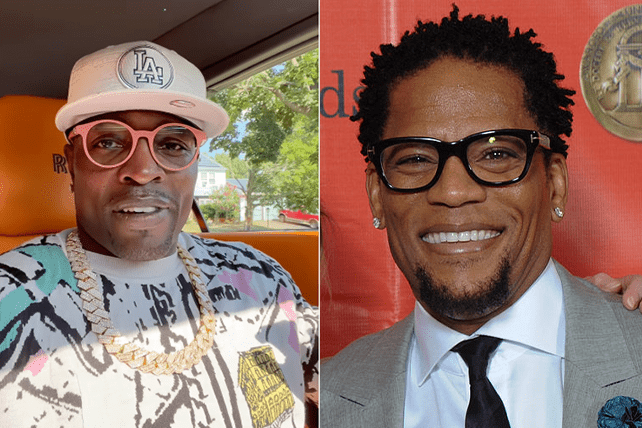 Flashy Brooklyn pastor Bishop Lamor Whitehead continues to make headlines nearly a month after he and his wife were robbed of $1 million in jewelry during a church service, a crime that was captured on video via the church's livestream.
Since the time of that robbery, it has come to light that Whitehead has been accused of stealing $90,000 in retirement savings from one of his own congregants, according to a lawsuit filed last year. Whitehead previously served five years in prison for identity theft and grand larceny. 
Whitehead has publicly defended himself against the accusations of fraud. He has also responded to ongoing criticism regarding his lavish lifestyle, growing visibly upset with media outlets and personalities that have commented on his expensive attire and alleged financial misgivings, rather than focusing solely on the robbery he and his wife endured. 
RELATED: Church's Livestream Catches Thieves Stealing Over $1 Million Worth of Jewelry From Bishop Lamor Whitehead and His Wife
In one such exchange, Whitehead joined the Instagram live stream of pastor and media personality Larry Reid to take him and his guest Geneses Warren to task for making fun of the backdrop on his church's stage, which they saw in the now infamous live stream wherein Whitehead was robbed. 
During that heated exchange, Whitehead employed homophobic language to insult Reid. He insulted Warren on the basis of her weight. 
Now Whitehead has challenged comedian D.L. Hughley to a prize fight in the boxing ring following a radio interview in which he felt disrespected. Hughley had apparently criticized Whitehead for his expensive clothes, jewelry, and car. 
Whitehead took to Instagram to deliver the challenge.
RELATED: Bishop Lamor Whitehead Robbed of $1 Million in Jewelry Accused of Plundering Congregant's $90,000 Retirement Fund
"Let me tell you this: this bishop here, you will not walk over me. You will not villainize me. And you will not disrespect me," Whitehead said. 
Referring to Hughley, Whitehead continued, "I call him Napoleon, because I guess he's short, right, and he's got a Napoleon complex. And all he did was just come at me, come at me, come at me with disrespectful tone."