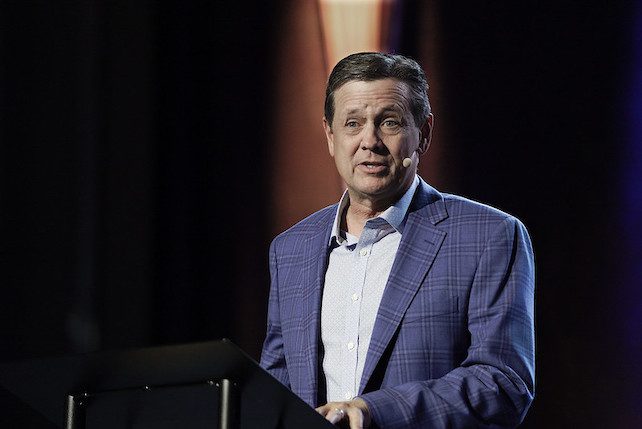 NASHVILLE (BP) – Kevin Ezell issued a statement on Thursday (Oct. 13) for his involvement in an online forum with Ed Stetzer on Oct. 12 to discuss the "He Gets Us" movement.
The movement is a "campaign designed to create cultural change in the way people think about Jesus and his relevance in our lives," according to the group's website.
They say they do not represent any church or denomination and they are not a political organization.
"The He Gets Us campaign invited NAMB to involve Southern Baptist churches (along with several other denominations) interested in engaging people who have more questions and would like to connect with a local church," Ezell said.
Topics on the group's website deal with issues such as "#Activist", "#Judgment", and "#Justice".
The group behind the ads is Signatry, a Christian foundation in Kansas, according to Religion News Service.
They told RNS their objective is, "… to give voice to the pent-up energy of like-minded Jesus followers, those who are in the pews and the ones that aren't, who are ready to reclaim the name of Jesus from those who abuse it to judge, harm and divide people," according to Jon Lee, a principal at Lerma, a cross-cultural advertising agency based in Dallas.
According to Christianity Today, at least $100 million was to have been spent on ads related to the campaign.
"Knowing that these ads will be seen by millions of people, we hoped to help Southern Baptists engage the opportunity from the conversations these ads will create," Ezell said.
In his statement, Ezell said, "However, upon further consideration, the effort is too broad for us to directly connect with the campaign. In my desire to help our churches, I did less diligence than I should have. That's on me and I apologize. Although NAMB will not be involved, we will pray that the conversations begun by this campaign will lead to gospel-centered conservations and cause many to seek to learn more about Jesus."