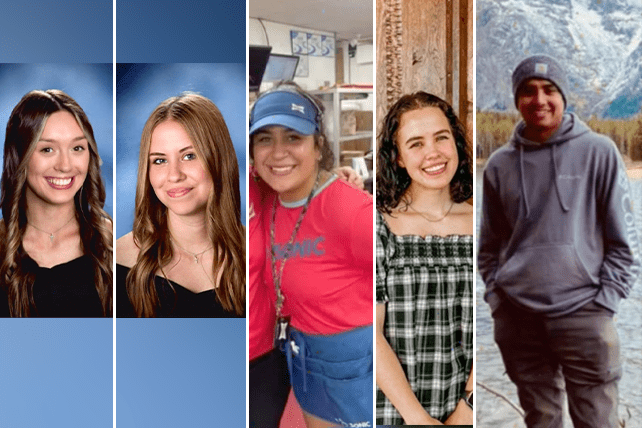 The close-knit community of Sherwood, Arkansas, is mourning the loss of five young people, including two high school students, who were fatally injured in a multi-car collision on Sunday (Jan. 22) while on their way back from a church-sponsored trip to Jackson Hole Bible College in Wyoming. 
Suzy Prime and Ava Luplow were students of Sylvan Hills High School, and Salomon Correa, Magdalene Franco, and Andrea Prime were graduates of the same. They attended Faith Bible Fellowship Church together.
The five young people are being remembered by their church and community for their strong faith and positive presence in Sherwood.
Quint Scruggs, a fellow graduate of Sylvan Hills High School, told KATV, "I didn't believe it until I got all over social media and that's all I saw. I told everybody, there's no way—I don't believe it."
RELATED: Christian Worship Service Prohibited in Indonesia
"Always joyful, I mean there was never a dull moment, always made you laugh," Scruggs said of the group. "We can't take it back, you know, they're gone and in a better place."
Lydia VanderVate, who grew up going to church with the group, told KARK, "It feels like my heart is broken…They all had such bubbly personalities, could get along, always laughing with each other."
On Monday, a vigil was held at Faith Bible Fellowship Church in remembrance of the five, where over 100 people gathered to mourn. 
"Our fellowship is mourning the loss of five of our young adults—Salomon Correa, Magdalene Franco, Andrea Prime, Suzy Prime, and Ava Luplow," the church said in a Facebook post. "After spending a week in Jackson Hole visiting Jackson Hole Bible College, they were involved in a multi-vehicle collision on an interstate in Wyoming."
The collision occurred when another motorist crossed over onto the wrong side of the highway. 
RELATED: Tennessee Pastor Is Only Survivor of Texas Plane Crash That Killed 4 Church Members
"Preliminary information has revealed that a Dodge Ram 3500 was headed east on Interstate 80 on the wrong side of the interstate. The Dodge collided with a commercial truck and a passenger car. As the Dodge truck collided with the passenger car, a driver of a second commercial truck attempted to avoid the approaching truck by driving into the median," said Wyoming Highway Patrol in a statement posted to Facebook. "This commercial truck exited the median and entered the eastbound travel lanes, where it collided head-on with a Ford F-150. The second commercial truck and passenger truck immediately became engulfed in flames."