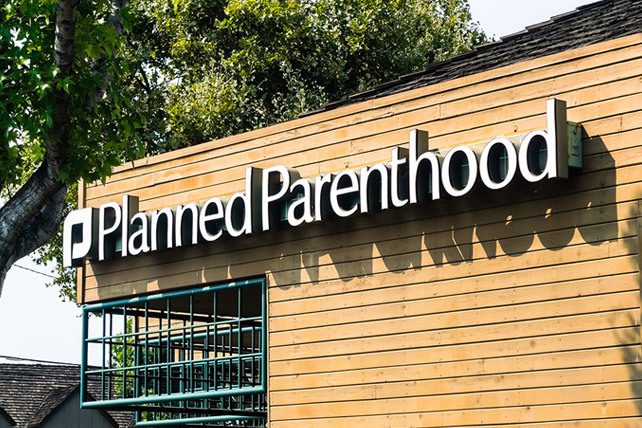 The Church at Planned Parenthood (TCAPP), a pro-life advocacy group founded by pastor Ken Peters in Spokane, Washington, will pay $110,000 in damages, along with $850,000 in legal fees, for hosting worship services outside a local Planned Parenthood clinic.
"The Church at Planned Parenthood is NOT a protest. It's a worship service at the gates of Hell," the church, which was founded in 2018, says on its website. "The Church at Planned Parenthood is a gathering of Christians for the worship of God and the corporate prayer for repentance for this nation, repentance for the apathetic church and repentance of our blood guiltiness in this abortion holocaust."
TCAPP does not hold to any official doctrinal statement and has featured a wide range of worship songs and guest speakers—including one controversial speaker who reportedly denies the doctrine of the Trinity. 
Peters told the Spokesman-Review that insurance would cover most of the $960,000 sum, including all of the legal fees and possibly some of the damages. Still, TCAPP is raising funds to cover the remainder. 
The lawsuit, which was filed in 2020, centered on Planned Parenthood's claim that TCAPP's worship gatherings disrupted the services provided by the clinic, violating local noise ordinances and engaging in "intimidation tactics."
Legal Voice, the group representing Planned Parenthood in the case, said in a statement that TCAPP "blocked access to the clinic, intimidated patients, and often carried concealed weapons. These 'services' attracted a variety of local and national hate group representatives, including the founder of Patriot Prayer, a hate group associated with the Proud Boys."
In the Fall of 2020, a judge issued an injunction ordering TCAPP to move their gatherings across the street from the clinic and adjust their meeting times so as to not coincide with the operating hours of the clinic. 
As a result of a new court ruling, TCAPP is now required to pay damages and legal fees.
"Planned Parenthood Sues our little church for Peaceful Assembly and it costs Christians $850,000 for mostly Corrupt Lawyer's Fees. The only difference…We have to do 7pm instead of 6pm, and go across the street," Peters said in a Facebook post after the ruling was handed down. 
RELATED: Minnesota First State To Codify Abortion as 'Fundamental Right' Post-Roe
"$850k over one hour and across the street. Wow. That's a lot of money they stole from the Kingdom over one hour," Peters went on to write.