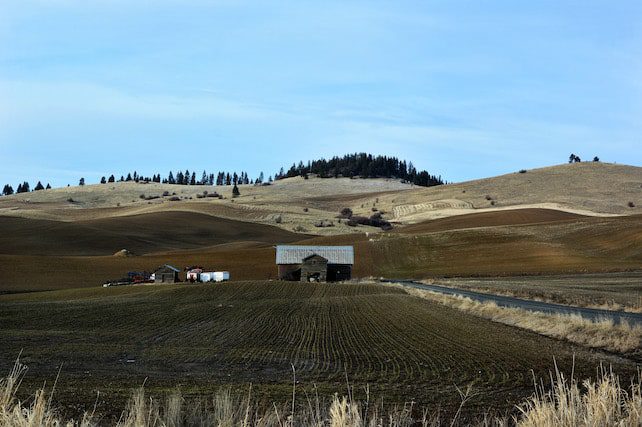 COEUR D'ALENE, Idaho (RNS) — Earlier this month, Rep. Marjorie Taylor Greene, the Georgia Republican, addressed the Kootenai County Republican Central Committee, whose purview runs from this small resort city up along the Washington state border. Before she spoke, a local pastor and onetime Idaho state representative named Tim Remington, wearing an American flag-themed tie, revved up the crowd: "If we put God back in Idaho, then God will always protect Idaho."
Greene's remarks lasted nearly an hour, touching on a range of topics dear to her far-right fans: claims about the 2020 election being "stolen," sympathy for those arrested for taking part in attacking the U.S. Capitol and her opposition to vaccine mandates.
She then insisted that Democrats in Washington have abandoned God and truth — specifically, the "sword" of biblical truth, which she said "will hurt you."
The room of partisans applauded throughout, sometimes shouting "Amen!"
The event may be the closest thing yet to Greene's vision for the GOP, which she has urged to become the "party of Christian nationalism." The Idaho Panhandle's especially fervent embrace of the ideology may explain why Greene, who has sold T-shirts reading "Proud Christian Nationalist," traveled more than 2,300 miles to a county with fewer than 67,000 Republican voters to talk about biblical truth: Amid ongoing national debate over Christian nationalism, North Idaho offers a window at what actually trying to manifest a right-wing vision for a Christian America can look like — and the power it can wield in state politics.
North Idaho has long been known for its hyperlibertarians, apocalyptic "preppers" and white supremacist groups who have retreated to the region's sweeping frozen lakes and wild forests to await the collapse of American society, when they'll assert control over what remains.
But in recent years, the state's existing separatists have been joined by conservatives fleeing bluer Western states, opportunistic faith leaders, real-estate developers and, most recently, those opposed to COVID-19 restrictions and vaccines. Though few arrived carrying Christian nationalist banners, many have quickly adopted aspects of the ideology to advance conservative causes and seek strength in unity.
The origin of North Idaho's relationship with contemporary Christian nationalism can be traced to a 2011 blog post published by survivalist author James Wesley, Rawles (the comma is his addition). Titled "The American Redoubt — Move to the Mountain States," Rawles' 4,000-word treatise called on conservative followers to pursue "exit strategies" from liberal states and move to "safe havens" in the American Northwest — specifically Idaho, Montana, Wyoming and eastern sections of Oregon and Washington. He dubbed the imagined region the "American Redoubt" and listed Christianity as a pillar of his society-to-be.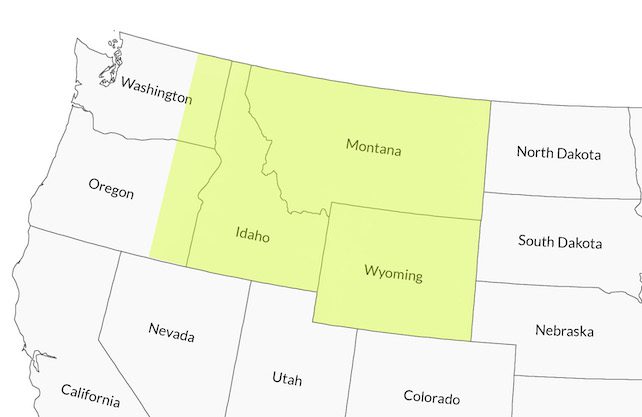 "I'm sure that this brief essay will generate plenty of hate mail, and people will brand me as a religious separatist," he writes. "So be it. I am a separatist, but on religious lines, not racial ones."
Rawles made an exception for Orthodox Jews and Messianic Jews, saying they would also be welcome in the Redoubt because they "share the same moral framework" as conservative Christians. But the post, which has been updated multiple times since, concludes with a list of "prepper-friendly" congregations in the Reformed Church tradition (Rawles is a Reformed Baptist).
"In calamitous times, with a few exceptions, it will only be the God fearing that will continue to be law abiding," writes Rawles, who declined to be interviewed for this article.