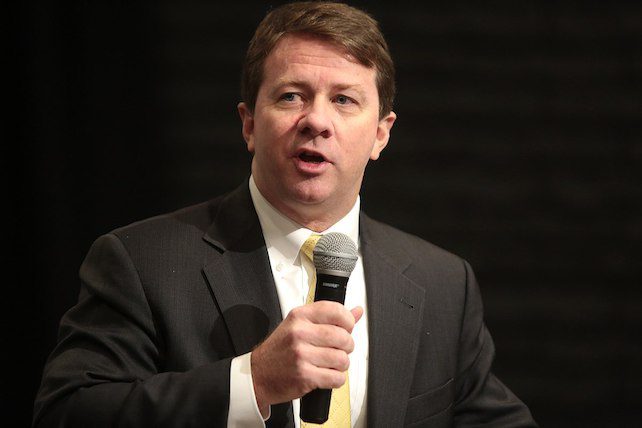 Last month, Arizona's largest elementary school district severed ties with Arizona Christian University, preventing its student-teachers from working in public-school classrooms. Now the university says it plans to defend its students from a "wrong" and "unlawful" decision.
At its Feb. 23 meeting, board members of the Washington Elementary School District unanimously voted to dissolve a longtime partnership with ACU, citing potential threats and trauma to LGBTQ students.
State Superintendent of Public Instruction Tom Horne, who wanted to renew the contract, says the board's override reeks of "religious prejudice." ACU President Len Munsil says the move will hurt elementary students as well as college students who are training as teachers.
Arizona Christian University Rejected by School Board 
Three of the five school board members identify as LGBTQ. Tamillia Valenzuela, who often wears cat eats and describes herself as a "bilingual, disabled, neurodivergent Queer Black Latina," pointed to wording on ACU's website that emphasizes biblical-mindedness. "How does that hold space for people of other faiths?" she asked at the meeting. "How does that hold space for members of the LGBTQ community?"
Valenzuela acknowledged a teacher shortage and described believing "full-heartedly" in religious freedom. But she expressed concern that Arizona Christian University is "committed to Jesus Christ, accomplishing his will" and "promoting the biblically informed values that are foundational to Western civilization, including the centrality of family, traditional sexual morality, and lifelong marriage between one man and one woman."
Valenzuela said the board must "look at who we're making legal contracts with and the message that is sending to our community, because that makes me feel like I could not be safe in this school district."
Board member Kyle Clayton, who is married to a man, accused ACU of "teaching with a biblical lens." Noting that ACU students must sign a statement of faith, he says, "Proselytizing is embedded into how [student-teachers] teach. And I just don't believe that that belongs in [elementary] schools."
Clayton said he talked to district social workers who indicate just one "off-the-cuff comment" could traumatize already-vulnerable children. "I would never want…my son to talk about his two dads and be shamed by a teacher who believed a certain way," he added.