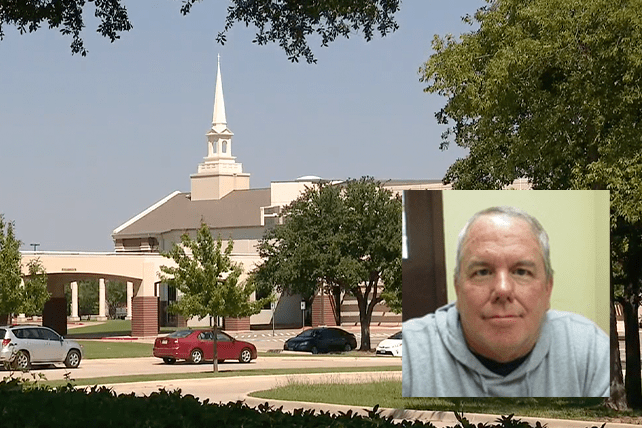 Robert Shiflet, a former youth pastor in North Texas and Arkansas, has been released from prison after serving 25 months behind bars for his repeated sexual abuse of two girls. Shiflet's original sentence of 33 months, which came as the result of a plea agreement, was shortened due to his good behavior.
Shiflet's release came as a surprise to his victims, who were not given advance notice.
Originally set to be released in April of this year, the 52-year-old Shiflet became a free man in January. He will remain under supervision as a registered sex offender for the remainder of his life.
At sentencing, the judge had lamented the brevity of Shiflet's prison term, saying, "I would have sent you away for 25 years. I think you are a danger to society."
RELATED: 'We Never Got Trained on It in Seminary'—Texas Pastor Responds to Church's Failure To Report Sexually Abusive Youth Minister
While Shiflet's conviction only involved his victimization of two girls, he reportedly had at least 14 victims. Dating back to 1997, 11 of the victims were students at the Denton Bible Church junior high program in Denton, Texas, while Shiflet was serving as a youth minister there. 
The other three were students of the youth group at Fellowship Bible Church in Little Rock, Arkansas, where Shiflet served as youth pastor after being denied a promotion at Denton Bible Church because of his history of being alone with female students.
Shiflet worked at Fellowship Bible Church from 2001 to 2003, when he was fired after it was discovered that he had repeatedly sexually assaulted one of the students. This is one of the crimes for which Shiflet was eventually convicted. 
After his firing from Fellowship Bible Church, Shiflet moved back to Texas and was invited back on one occasion to teach at Denton Bible Church's youth group. However, after Denton church leaders discovered that he had been fired from Fellowship Bible Church for violating policies related to being alone with female students, Shiflet was barred from volunteering. 
A full account of Shiflet's sex crimes was provided by Denton Bible Church in a May 2022 letter from the church's elders after the church hired an independent investigator to determine the scope and timeline of Shiflet's offenses. 
RELATED: Johnny Hunt Sues SBC and Guidepost, Demanding Trial by Jury, Calls Assault Accusation 'Recklessly False'
That same month, Denton Bible Church pastor Tommy Nelson indicated in an address to the church that he was completely unaware of the abuses perpetrated by Shiflet until 2005, after Shiflet was no longer working at Denton Bible Church.