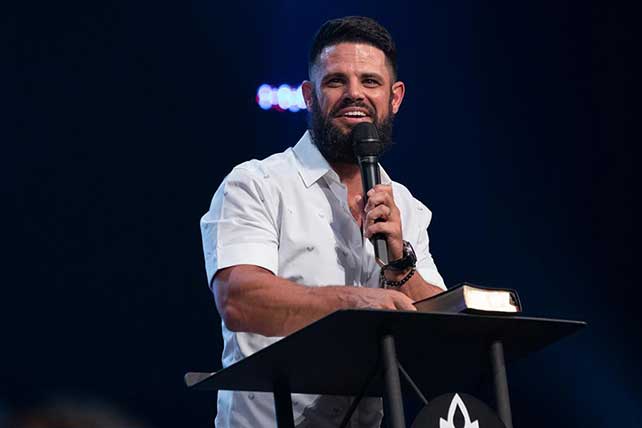 On Monday (June 26), Elevation Church, a multisite megachurch headquartered in Matthews, South Carolina, sent a letter to the Southern Baptist Convention (SBC) Executive Committee and Credentials Committee informing them that the church is "withdrawing its affiliation" to the SBC effective immediately.
Steven Furtick, a graduate of The Southern Baptist Theological Seminary (SBTS), is the founder and lead pastor of Elevation Church. Along with holding a Master of Divinity degree from the SBC seminary, Furtick is also a New York Times best-selling author and Grammy Award-winning songwriter and producer.
"We would like to thank the Southern Baptists for the privilege of partnering with you, especially through the Baptist State Convention of North Carolina for nearly two decades," the letter, signed by Elevation Church CFO Chunks Corbett, read.
RELATED: Steven Furtick Criticized for Promoting 16-Year-Old Son's Rap Album About Violence, Sex, and Money
Elevation Church explained that its "Statement of Beliefs" is in alignment with SBC's Baptist Faith & Message and that the church has "no intention of changing those core beliefs."
Elevation Church also indicated that there are no plans to make a public announcement regarding the church's voluntary departure from the SBC because the church has "too much to do in reaching a world that needs the love of Jesus."
Elevation Church said that if the SBC decides to make the news of the church's departure public, representatives from Elevation would only respond to requests for comment by referring back to the letter.
"Thank you again for the privilege of having been affiliated with the SBC all these years," Elevation Church said. "Please know that our withdrawal from affiliation in no way means that we will withdraw from praying for you and your ministries and mission work in the future—we are all on the same side!"
RELATED: Steven Furtick Accused of Being a 'False Teacher' After Recent Facebook Post
"We pray that we will continue to be able to work alongside many SBC churches in the coming years. We know there is much we can do more effectively in partnership than we can do alone," the letter concluded. "May God bless the SBC and her churches in the years ahead."
Elevation Church has an estimated weekly attendance of over 10,000. Baptist Press reported in 2001 that Elevation Church gave "$10,000 through the Cooperative Program and received $103,296,704 in total receipts."