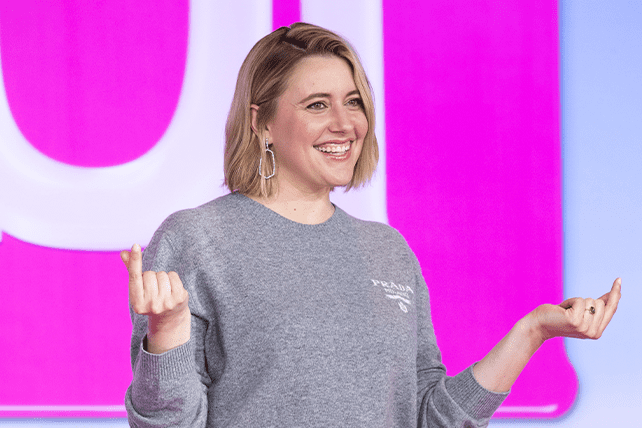 Golden Globe Award-nominated director Greta Gerwig is set to begin her work on "The Chronicles of Narnia" for Netflix. Fans have long awaited the reboot of this classic story by C.S. Lewis.
Greta Gerwig Chosen To Write and Direct 'The Chronicles of Narnia'
The New Yorker recently reported that Gerwig will write and direct at least two films based on "The Chronicles of Narnia" by C.S. Lewis. It's unclear at this point which specific stories will be selected for the reboot.
"The Chronicles of Narnia," comprised of seven books, tell the stories of a group of children—particularly the four Pevensie siblings: Peter, Susan, Edmund, and Lucy—as they enter and navigate the fictional land of Narnia.
In 2019, Netflix obtained the rights to create new content from the classic book series. In the same year, Matthew Aldrich was chosen as the series' creative architect. Since then, there's been little to no public updates on the project.
Netflix is officially rebooting 'Chronicles of Narnia' with 'Barbie' director Greta Gerwig set to write and direct at least two films in the franchise. pic.twitter.com/T2h6d0nTeU

— Pop Base (@PopBase) July 3, 2023

The news has been met with mixed reactions from fans. While some are tired of rebooted content, others chimed in on Gerwig as Netflix's choice for writer and director.
One commenter remarked, "Nobody can possibly believe this will turn out a faithful adaptation to [the] C.S. Lewis classic." Conversely, others have shared their excitement and said they'd be watching the series.
Before agreeing to write and direct "Barbie," Gerwig visited the Design Center of Mattel in El Segundo, California. An exclusive invitation to the toy workshop is reserved for celebrities and directors who are seeking to learn all they can about the toys and games at the center of future films. After her work on "Barbie," Gerwig said she is not willing to work on another project with such involved "brand immersion."
When talking about future projects, Gerwin told The New Yorker, "It would have to be something that has some strange hook in me, that feels like it goes to the marrow."
Greta Gerwig's Notable Career as a Writer and Director
Gerwig is known for her work on and off screen. She has acted in several independent films such as "Hannah Takes the Stairs" and "Nights and Weekends." After many collaborations, Gerwig directed two films—"Lady Bird" and "Little Women"—on her own.
When asked about her influence on the film "Little Women," she told Time Magazine, "If you strip away this pre-Victorian morality, what you have is ambitious, passionate, angry, sexual, interesting women who don't fit into the boxes the world has given them."
Not the Bee commented on Gerwig's background and experience influencing the content of "The Chronicles of Narnia," saying, "The Barbie movie isn't out yet, but a woman who sees a movie about dolls for little girls as 'the opposite of the creation myth in Genesis' might be the last person that C.S. Lewis would have picked to adapt his books."
"In fact, she might be the exact type of person his books warn about," the article continued.