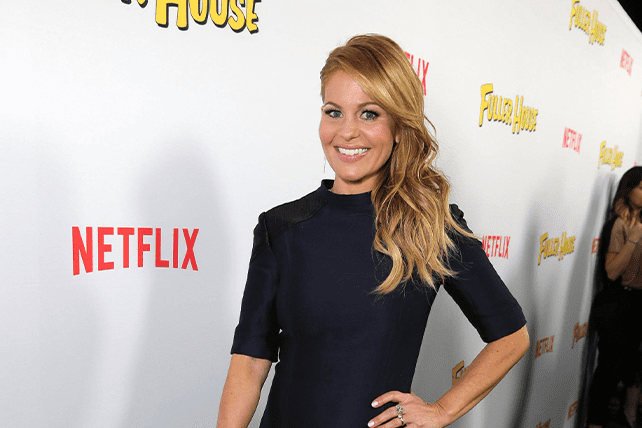 From her role as D.J. Tanner on "Full House" to serving as chief creative officer for the Great American Family channel, Candace Cameron Bure is known for speaking up about her faith and values. Recently, Bure responded to accusations that she had been "homophobic" toward Miss Benny, a former actor on "Fuller House."
In 2022, "Fuller House" ended after five seasons. But claims are now surfacing that Bure "targeted" Miss Benny and attempted to get the first openly gay character removed from the show.
It "continuously blows my mind how queer people—specifically queer young adults and queer children—are being targeted and having to advocate for themselves against adults," shared Miss Benny.
Miss Benny Took to TikTok—Indirectly Accusing Candace Cameron Bure of Homophobic Actions
In a recent TikTok video, Miss Benny doesn't mention Bure directly, though the video included the hashtag #candacebure. "One of the Tanner sisters is like very publicly, uh, not for the girls, if that makes sense. I remember I got sat down by the writers and the studio to basically warn me how this person allegedly was trying to get the character removed and not have a queer character on the show," Miss Benny said.
"The fact that this teenage actor who's coming in to make jokes about wearing a scarf is suddenly like a target from an adult is like crazy to me," mentioned Miss Benny. "To this day, despite working on the show every day for two weeks straight, I have only had a conversation with one of the Tanner sisters."
In response, Bure told Yahoo Entertainment, "I never asked Miss Benny's character to be removed from 'Fuller House' and did not ask the writers, producers or studio executives to not have queer characters on the show. 'Fuller House' has always welcomed a wide range of characters."
"I thought Miss Benny did a great job as 'Casey' on the show. We didn't share any scenes together, so we didn't get a chance to talk much while filming on set. I wish Miss Benny only the best," Bure continued.
"I love having conversations with people who have differing opinions than me," Bure told Entertainment Tonight (ET). "It's the best, because I want to hear how you feel about it, and I want you to be able to listen to how I feel about it."
Bure was upfront in sharing that she, too, can "miss the mark" from time to time. But in her defense against these accusations, Bure replied, "If you want to look at my life over the past decade, I'm pretty consistent otherwise. And I think that's how we know someone's true heart and authenticity."
Candace Cameron Bure Is No Stranger to Criticism for Her Faith
After 10 years of starring in films on the Hallmark Channel, Bure moved over to the Great American Family channel as the new chief creative officer to develop, produce, and star in films. Bure noted that with new leadership, Hallmark wasn't the same. Even after the controversy of advocating for "traditional marriage," Great American Family ended 2022 as the "fastest-growing cable network."