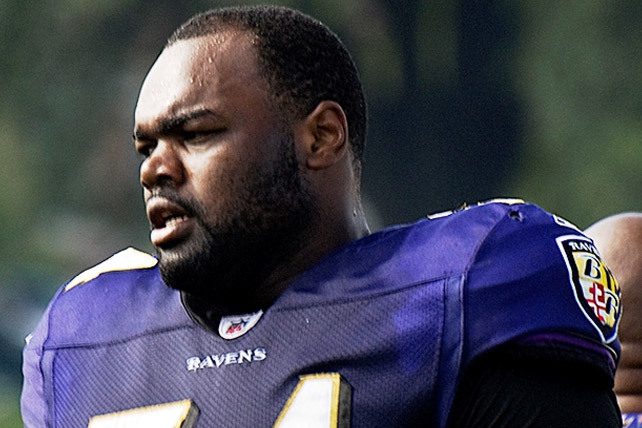 UPDATED Aug. 18, 2023: Sean and Leigh Anne Tuohy will end their conservatorship for Michael Oher, the Tuohys lawyers announced Wednesday in a press conference. In a statement issued Tuesday, the Tuohys called Oher's allegations against them "hurtful and absurd" and said they were experiencing a "shakedown."
Attorneys for the couple say that Oher had attempted to blackmail the Tuohys with a negative story in the media unless they gave him $15 million.
---
ChurchLeaders original article written on Aug. 15, 2023, below:
Michael Oher, the subject of the 2009 hit movie "The Blind Side," has alleged that Leigh Anne and Sean Tuohy tricked him into a conservatorship rather than adopting him. On Aug. 14, Oher, a former pro athlete, filed a petition in a Tennessee probate court to end the conservatorship and to seek damages.
Oher, a Black man who faced numerous challenges during childhood, befriended the Tuohys, a wealthy white couple, as a teenager. According to Oher's petition, the Tuohys were drawn to him because of his athletic potential, invited him to live with them, and indicated they would adopt him. But instead of adoption papers, Oher said, he was tricked into signing conservatorship documents that took away his legal rights.
Only in February 2023, Oher claimed, did he realize he had signed away rights to his name, likeness, and life story. The 37-year-old former athlete, who started 110 games during his eight-year NFL career, said he received no money for "The Blind Side" while the Tuohys cashed in.
Michael Oher and the Tuohys Are Now at Odds
According to his attorney, Michael Oher was deeply wounded to discover that the Tuohys never officially adopted him. Oher, who had lived in foster homes and been homeless as a child, alleged that the couple saw him as "a gullible young man whose athletic talent could be exploited for their own benefit."
In response, Sean Tuohy said their family was "devastated" to learn of Oher's accusations. The conservatorship, he said, was necessary so Oher could play football at the University of Mississippi. "We contacted lawyers who had told us that we couldn't adopt over the age of 18," said Touhy. "The only thing we could do was to have a conservatorship. We were so concerned it was on the up-and-up that we made sure [Oher's] biological mother came to court."
Sean Tuohy also denied the charge that his family became rich off "The Blind Side," which grossed more than $300 million. "Everybody in the family got an equal share, including Michael," Tuohy said. "It was about $14,000, each."
The Tuohys son, Sean Tuohy Jr., said in an interview that Oher has been threatening to "go public with things" for several years unless the family gave him more money. "I get it, why he's mad," Tuohy Jr. said of Oher. "It stinks that it'll play out on a very public stage…You will never hear me say anything bad about Michael Oher in any capacity other than I'm upset that he feels the way that he does."
Leigh Anne Tuohy, who's been open about her family's Christian faith, said it "absolutely" played a role in their decision to take in Oher (who attended the same Christian school as her children). She and Sean are founding members of Grace Evangelical Church in Memphis, Tennessee.
In 2010, when Oher was asked about his remarkable journey, he said, "It'll always be unbelievable. I'll always be a hard worker. I know that's all God. Without him, I wouldn't be here. It's impossible."
Michael Oher Now Works on Giving Back
Some critics said "The Blind Side" relied on a white-savior trope and stereotyped Oher as unintelligent and incapable. As a child, Oher attended 11 schools in nine years, and his mother, who had 11 other children, faced drug addiction. But he excelled in several sports and studied up on football, leading to impressive college scholarship offers.
Since his 2016 retirement from the NFL, Oher has focused on giving back and helping youth. He launched a Good Deeds app that helps donors give material items directly to people in need. The goal, he said, is to "bridge the gap between the people that are in need and people who are really wanting to give."