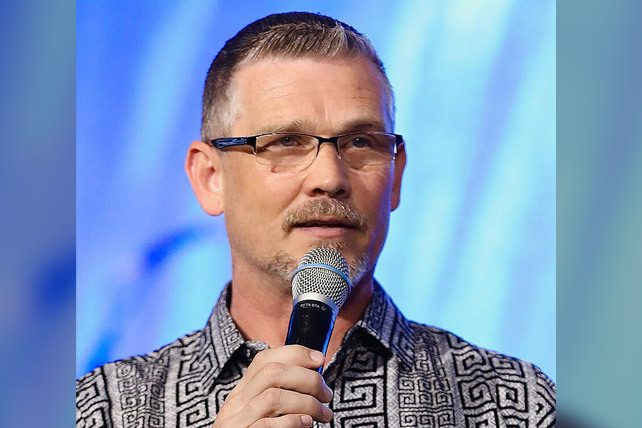 For months, Pastor Greg Locke's Global Vision Bible Church in Mt. Juliet, Tennessee, has been the source of noise complaints from neighbors. Now, local officials are sending the church bills for extra resources needed to deal with traffic at church functions.
The Wilson County sheriff said he's sending the church a bill for $7,500 because officers had to work overtime at the church's recent Labor Day event. County Commissioners also have requested help from state officials to pay for extra resources.
Global Vision Bible Church is facing multiple lawsuits. In March, Wilson County sued the church and Locke for zoning violations and "excessive noise" complaints. The church, which holds worship outdoors, bought a new tent that was supposed to be more soundproof. It also built walls around its property.
But neighbors say that hasn't helped. They've been raising money to hire a lawyer and file a noise nuisance lawsuit against the church.
Greg Locke's Church Is in the Hot Seat (Again)
At a Wilson County Commissioners meeting on Sept. 18, officials passed a resolution requesting the state step in and help pay for public expenses associated with activities held at Global Vision Bible Church.
About the Labor Day event, Sheriff Robert Bryan told commissioners, "There were thousands of people down there. It was said that I said it was a success, there wasn't any traffic problems. And that is not the case. I had up to 15 officers working their holiday weekend because of all the traffic down there. And I can say it was not a success. I've got a bill right here I'm fixing to send [the church] because it cost us $7,500 to pay for that."
Neighbors have raised more than $10,000 to sue the church about what they call unacceptable noise levels. "It feels hostile," one neighbor who requested anonymity told a local news station. "Probably the most upsetting thing is hearing [Locke] angrily casting out demons from people in his congregation."
RELATED: Greg Locke Says Autistic Children Are Demonized: 'Ain't No Such Diagnosis in the Bible'
Wilson County doesn't have a noise ordinance, so one resident started an online petition to change that. Locke told ChurchLeaders an audiologist compared the noise of his worship services to a lawnmower. "We've not violated any laws," he said.
Other neighbors say they don't have any personal issues with the church but just want some peace and quiet. Some say they've even considered moving. "The fact is, Greg Locke is holding the whole area hostage because there are no consequences for his actions," one resident told commissioners on Monday.
Pastor Greg Locke Responds to Uproar
In a Sept. 20 voicemail to ChurchLeaders, Locke said this is a "very confusing time" because "the sheriff is backpedaling." Bryan initially congratulated him on the event's success, he said, but now the sheriff is "feeling the pressure politically." Locke, who described the dustup as "a gigantic political peeing match," said he plans to call the sheriff and say, "Look, bro, you blatantly lied on TV to save your own hide."
About 8,000 people attended the church's Labor Day event, Locke said, and the logistics were "supernaturally flawless." He said there were no traffic backups, jams, or wrecks. "Yeah, we have a lot of people that come to our church," said the pastor. "We grew a lot."