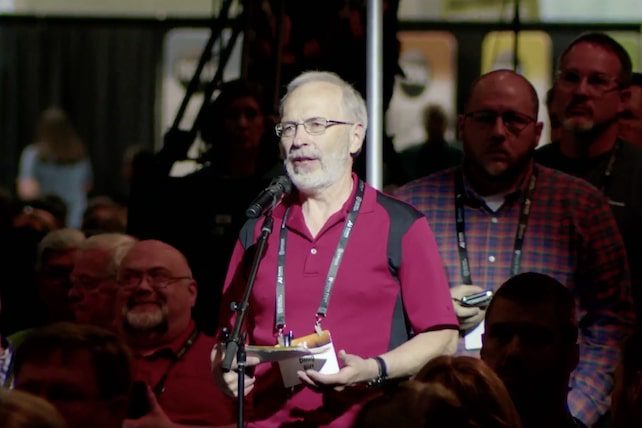 Following a recent policy change regarding women in ministry, the Christian and Missionary Alliance (CMA) experienced the departure of eight congregations, mostly in its southern district. In June, denominational leaders adopted recommendations allowing women to be ordained and hold the title of pastor. But women still may not hold the position of senior pastor or elder.
RELATED: Women in the Christian and Missionary Alliance May Now Be Ordained as Pastors—But Not as Lead Pastors
According to an internal survey, 61% of denominational members approved the move. CMA Vice President Terry Smith described the group's stance on women in ministry as "a rather unique centrist position." Yet for some CMA churches, he added, "this stretched beyond where their convictions would allow them to go."
A Move Toward 'Egalitarianism' by the Christian and Missionary Alliance?
Of the eight churches that recently departed the Christian and Missionary Alliance, only one has been vocal about its reasons. In July, elders at Alliance Bible Fellowship in Boone, North Carolina, voted unanimously to leave the denomination. Senior Pastor Scott Andrews said the decision wasn't easy and "grieves us," but "we just cannot follow…the direction that we believe the CMA is taking."
The pastor said his congregation means "no ill will" toward the denomination and doesn't want to "disparage them." But it needed to stay true to scriptural teaching on complementarianism amid the CMA's "significant step toward egalitarianism, which eliminates any gender distinction in the roles of men and women in the church."
Although Pastor Tom Sugimura said his Southern California church is remaining in the CMA for now, he's concerned about mixed messages from denominational leadership. "We realize that not every church will come to the same doctrinal conclusions," he wrote. "Yet by pushing pragmatic reasons as the main impetus for change, our C&MA leaders have unintentionally misled our churches to think more pragmatically than biblically."
Christian and Missionary Alliance: Different Interpretations of Scripture Exist
Ahead of an upcoming conference next month, Mick Noel, superintendent of CMA's southern region, has been visiting area congregations. "My role is to shepherd district churches who are working through the issues," he wrote in an email to Christianity Today. "The Alliance has historically been a community of congregations focused narrowly on Christ and his mission. My job is to remind us all of this commitment and to encourage grace and benevolence to those who hold differing opinions on lesser matters."
Uniting faith traditions that have various differences is a strength of the denomination, according to CMA President John Stumbo. "That has always been the Alliance at its best," he said, "experiencing the fullness of Jesus within us, the heart change of Christ within us, that sends us on mission to the world."