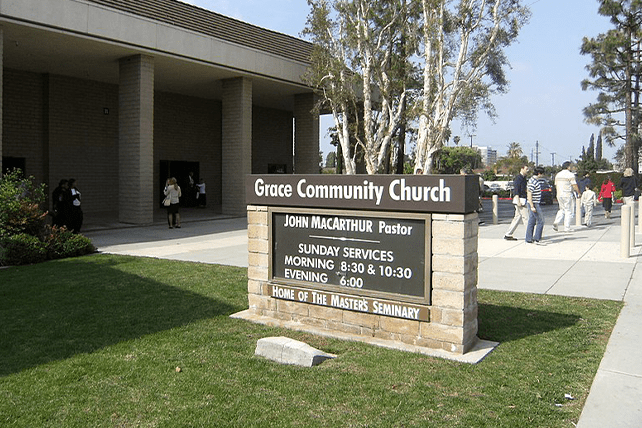 The Association of Certified Biblical Counselors (ACBC) has reportedly removed Bill Shannon, a pastor at John MacArthur's Grace Community Church (GCC), from its list of approved counselors.
The Christian Post obtained a copy of a letter, written in September, from former GCC elder Hohn Cho. In it, he described filing a "concern or complaint" with ACBC, the world's oldest and largest biblical counseling organization, about the practices of Shannon, who oversees GCC's counseling ministry.
In addition to removing Shannon from its database of approved counselors, ACBC also removed him from the speaker list of its annual conference, held earlier this month. GCC remains on ACBC's list of approved training centers for counseling, but ACBC is investigating multiple complaints against the megachurch's counseling practices.
GCC & Pastor Bill Shannon Under Fire for Counseling Tactics
As ChurchLeaders has reported, GCC has faced controversy for allegedly fostering a culture of abuse that shames victims and protects perpetrators. In February 2022, a Christianity Today article contained accounts from eight women who said church counselors encouraged them to reconcile with abusive spouses.
GCC, based in Sun Valley, California, strongly denied the allegations, calling them "lies." The megachurch stated, "Myriads of Grace Church members who have sought counsel at our church will testify that the counsel they receive is biblical, charitable, supportive, and liberating."
Cho, an attorney, wrote in his September letter that "friends who appreciate ACBC" encouraged him to report concerns about Shannon to the counseling organization. Earlier this year, Cho described "awful patterns" of victim-endangerment by GCC's counseling ministry. Cho said he realized his friends and loved ones "could effectively be playing Russian roulette if they ever needed counseling at GCC, especially anything involving the care of women or children."
In April, a woman submitted testimony to ACBC investigators about GCC and Shannon, later sharing details with The Christian Post. Back in 2009, she sought marriage counseling and cited evidence of questionable behavior by her husband. He wanted her to co-sign a large loan without any explanation, for example, and punished their children by shoving tissues in their mouths.
The woman said Shannon refuted evidence of an affair and advised her to sign the loan papers. After her husband moved out, the woman testified, GCC offered no assistance; instead, it warned she'd be kicked out of the church. Shannon eventually "stopped the discipline process after a tearful appeal from the woman," according to The Christian Post, but the woman said she and her children suffered harm.
Clients Said GCC Counselors Shamed Them
Pastor Shannon has served at GCC since 1989. As of Nov. 2, his biography on the church website still indicates he is "a member of the Association of Certified Biblical Counselors (ACBC) where he serves as a fellow."
Shannon and GCC haven't responded to requests for comment from The Christian Post. ChurchLeaders contacted ACBC for comment and will update this article in the event of a reply.