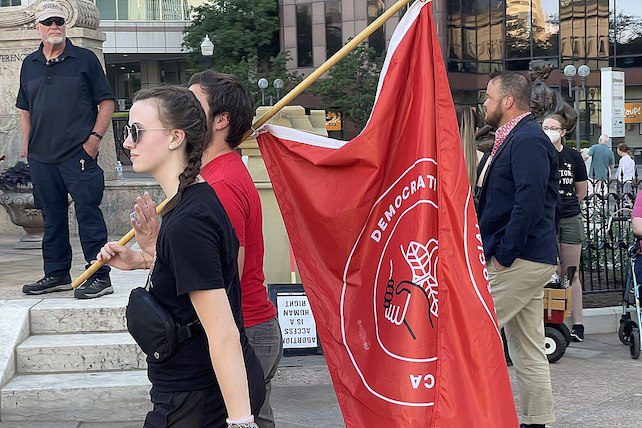 Ohio voters have enshrined the right to abortion in their state constitution, making Ohio the seventh state to protect abortion access since the demise of Roe v. Wade in June 2022. Issue 1, which was passed Tuesday, Nov. 7, says that abortions may be prevented only after "fetal viability" (determined by the patient's physician) and that abortion may not be prohibited if a physician determines "it is necessary to protect the pregnant patient's life or health."
"Heartbreaking vote in Ohio," said Dr. Ed Stetzer, editor-in chief of Outreach magazine and dean of the Talbot School of Theology. "We need to change hearts & laws." 
RELATED: 'This Is Not a Political Issue, It's a Moral Issue'—Michael W. Smith Urges Ohioans To Vote 'No' on Abortion-Related Issue 1
Heartbreaking vote in Ohio. The amendment language was not great, but still used the phrase "unborn child" three times.

Yet, Ohioans approved the amendment.

The amendment:https://t.co/8foe8S8gD5

As I said in @USAToday, we need to change hearts & laws:https://t.co/KrNeCmWW5h https://t.co/RoexZkZxBm

— Ed Stetzer (@edstetzer) November 8, 2023
Issue 1 Passes in Ohio
As stated on the ballot, Issue 1 begins:
Every individual has a right to make and carry out one's own reproductive decisions, including but not limited to decisions on:
contraception; 

fertility treatment; 

continuing one's own pregnancy; 

miscarriage care; and 

abortion.
The amendment goes on to say that the state may not infringe upon this right, whether it pertains to an individual or an outside party, with an exception relating to the patient's health.
"However, abortion may be prohibited after fetal viability," says Issue 1. "But in no case may such an abortion be prohibited if in the professional judgment of the pregnant patient's treating physician it is necessary to protect the pregnant patient's life or health." 
The amendment defines "fetal viability" as "the point in a pregnancy when, in the professional judgment of the pregnant patient's treating physician, the fetus has a significant likelihood of survival outside the uterus with reasonable measures. This is determined on a case-by-case basis." 
The Ohio ballot includes explanations for why supporters wanted people to vote in favor of the amendment and why opponents wanted people to vote against it. Among other reasons, supporters argued that the amendment is necessary to protect women in cases of rape, incest, or when their lives are at risk.
Opponents argued that the amendment "establishes abortion-on-demand through all nine months," prevents parents from being involved when their children seek abortions, and gets rid of health protections. Ballotpedia reports that Issue 1 passed by 56.6% to 43.4%.