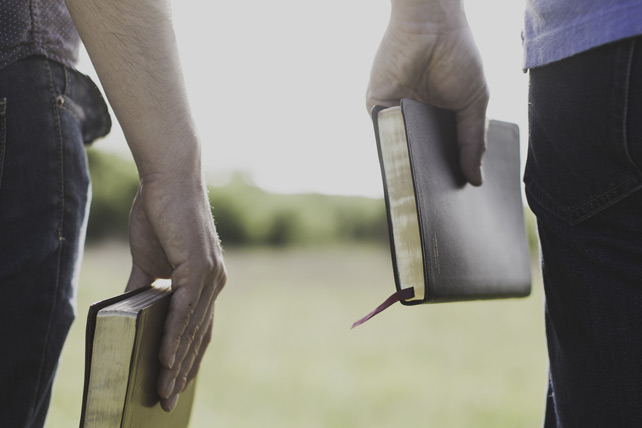 Through the years of helping design missional initiatives and evangelism training, I have found five essentials that church evangelism strategies MUST have in order to work in your local culture.
5 Church Evangelism Strategies
1. TOUCH
Church evangelism strategies start with proximity, and genuine interest expressed through conversation and organic relationship building. Oftentimes churches start evangelism training with how to articulate the gospel.
But when your church folks no longer have a connection with people far from God, it doesn't matter how eloquent your gospel presentation rolls.
2. TALK
When you develop your own strategy, you can't help but develop a unique language for the process of evangelism. This distinct terminology flows out of your church culture for your surrounding community culture.
In a sense, the new language is a part of incarnating the truth of the gospel in your time and place.
For example, one church in the bible belt, uses the language of "hope" as a door opener in conversation. Another, in the deeply unchurched Pacific Northwest uses the terminology of  "self-reliance" to clarify the problem of a life disconnected from God.
3. TOOLS
Peter Drucker said that the greatest problem with non-profits (he definitely had churches in mind) is a lack of focus and a lack of "tool competency." As a pastor, you want your people engaged in sharing their faith.
The single most important question you can ask yourself is, "What tools have I provided for my people to evangelize?" Studies show that people are more inherently motivated than we think. More times than not, their primary motivational question is NOT, "What's in it for me?" BUT "What tools are you providing for me to do what you want me to do?"
Recently Gloria Dei Lutheran created a simple tool that resembles the oil change sticker you put on your windshield. On the sticker is the name of someone to consistently pray. This simple tool undergirds their mission for membership: Helping one another live life with Jesus every day.
4. TRAINING
Obviously, training is an important part of equipping the saints for the work of ministry.
Your church does not need another pre-packaged or denominationally based program like you think. God has already provided everything you need to get the training done. How you ask? He has given gifts to men and women and gifted men and women to your church. Some of them have the gift of evangelism.
We tend to think that the gift of evangelism is for a few people to do the work of evangelism. That's not accurate. Remember that spiritual gifts are given with one purpose: the edification of the body. (Eph 4:11-16) Therefore, your job is to release the inherent gifts of evangelism in your church to train and lead the entire body in the process of evangelism and missional service.
5. TINGLE
In the end, the work of evangelism is the first thing that suffers from the temptations and distractions of the world around us and the flesh within us. Motivation is a critical element.
Vision casting and storytelling must consistently invigorate and refuel the people of God.
In the end, the greatest tingle factor for the people of your church is your own life model. Remember pastors, that we teach what we know, but we reproduce what we are. As you motivate yourself for the work of evangelism, tell your own stories of success and failure.
Always celebrate each precious step that each precious saint makes toward intentional living with redemptive passion.