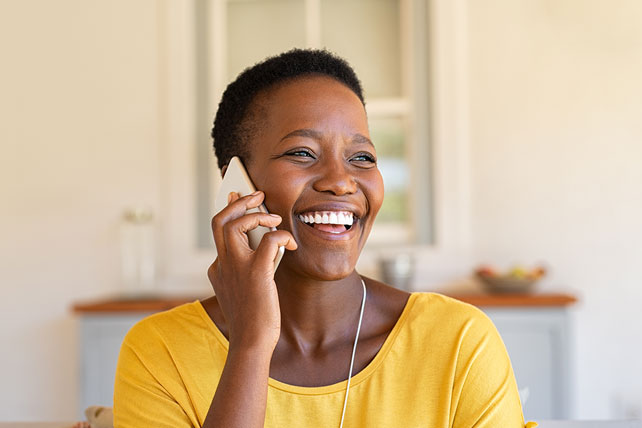 There are a few things first-time guests expect when they visit your church. They expect to be greeted warmly; they expect to fill out a card with their contact information; and they expect someone from your church will follow up with them. Fail to meet any of these expectations, and they aren't likely to return for a second visit.
The guest follow-up is a huge opportunity to build a memorable connection, but it requires attention. It is crucial to develop a process and execute the process each week.
First-time guests follow-up is a significant role in the guest experience. Maximize the follow-up with creativity and authenticity.
6 Effective Ways to Follow up With First-Time Guests
1. Personal Phone Call.
This is one of the single most effective ways to insure your guests return for another visit. A simple phone call says the pastor of this church genuinely cares. And that matters, a lot, to your guests because this pastor might someday be their pastor.
If the senior pastor is not available, then a gender specific or stage-of-life pastor from your staff should place this call. If they have lots of kids, perhaps the children's pastor could call. If it's a single mom, then the women's pastor would be a good choice. But a personal call is your first and best follow-up method.
2. Sincere Thank You Card.
Nothing says "Come again" like a sincere thank you. A handwritten thank you card is a genuine and unexpected way to say thank you to your first-time guests. The thank you card is now a special way of communicating, as all other communications are technology driven.
This personal investment says you care that they visited and, more importantly, that they visit again.
3. Face-to-Face Meeting.
Imagine that your guest is a family, brand new to the area, and someone from your men's ministry calls and says, "Hey, I'd love to grab coffee with you this week." During the meeting, they spend time learning about the guest and providing information about your church and ways to get involved.
Think that family will visit a second time? You can count on it.