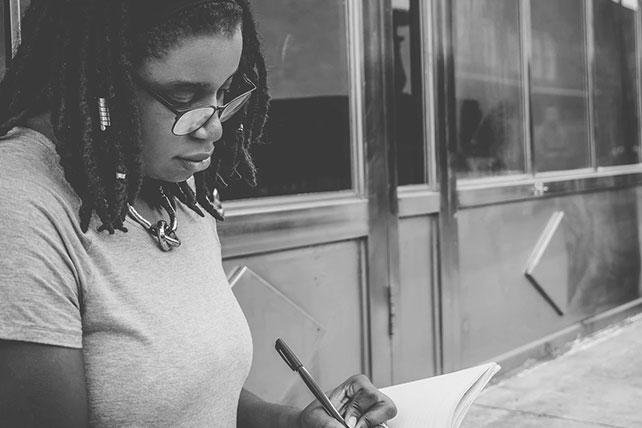 Being a missionary is hard work. Everybody knows that. But the things we think of as the hard parts—lack of modern amenities, exposure to disease and the like—only begin to scratch the surface of the difficulties of real missionary life. Often, it is the things left unsaid that really begin to erode the passion and soul of missionaries.
Here are just a few of the things missionaries won't tell you…
1. Missionaries don't have the time or energy to write … but they do it for you.
WHAT MISSIONARIES SAY
Have you read my latest newsletter?
WHAT THEY WANT TO SAY
Newsletters, blog posts, website updates—all the "experts" tell me that I need to be sending you fresh content on a regular basis so you won't forget about me. But here's the thing … writing is hard, especially for those who aren't natural writers. You know what else is hard? HTML, CSS, PHP, and a bunch of other tech-geek stuff that you have to learn about just to make a decent-looking website or email. I really want to tell you what's going on, but it's hard to turn out gripping narratives while I have a sick child asleep in my lap. And if I have to look up how to code a "mailto" link one more time, I'm going to scream!
2. Facebook "like" don't pay the bills.
WHAT MISSIONARIES SAY
Thank you so much for the encouragement!
WHAT THEY WANT TO SAY
I'm glad that you liked my Facebook status. I really am. The thing is, when I say we need $1,200 by the end of the week to pay the school fees for orphaned children, I'm talking about actual dollars and actual need. Contrary to the rumors, Bill Gates doesn't donate a dollar for every Like. That part is up to you. So, the next time you Like my status, consider sending a few bucks my way too.
3. Missionaries ask for money because they have no choice.
WHAT MISSIONARIES SAY
I'm trusting God to provide, and I'm so thankful for our donors.
WHAT THEY WANT TO SAY
Lest you think #2 sounded a little whiny and money-hungry, you should know that I truly despise asking for money. I always have. And now I have to ask for it almost all the time. Even when I'm not asking for it, I'm thinking about asking for it. There are never enough funds to do all the good I'm trying to do, and I live with a nagging feeling that the one person I don't ask is the one who would have written the big check. So, when I ask for money, know that I do so with fear and trembling.
4. You'll never hear about their worst days.
WHAT MISSIONARIES SAY
Please pray for me. It has been a challenging week.
WHAT THEY WANT TO SAY
Things are pretty bad here. If I told you what's really going on, you would either come rescue me or think I was exaggerating. If you heard some of the things I've said out loud, you might question my salvation. If you knew some of the thoughts I've had rattling around in my head, you might question my sanity. Sometimes good days are hard to come by, but I don't dare tell you the worst. If I did, you would probably tell me to throw in the towel.
5. Missionaries need a vacation … but won't tell you if they take one.
WHAT MISSIONARIES SAY
I just need a time of refreshing.
WHAT THEY WANT TO SAY
After two or three years of hard work, most people feel like they deserve a little break. Take the family to the beach. Visit a theme park, a national park or Park City. I would love a vacation, but honestly, I feel guilty "pampering" myself rather than putting all my time and resources into the ministry. On top of that, I know some people will judge me if my vacation is "too nice." If I scrape and save pennies for five years so I can spend a week on an exotic island, you'll never hear about it, because I can't handle the snarky "It must be nice" comments (the ones you'll say to my face), or, "My donations paid for your vacation" (which you'll think, but not say out lout—at least not to me). So, I keep some great stuff to myself for fear of being judged.