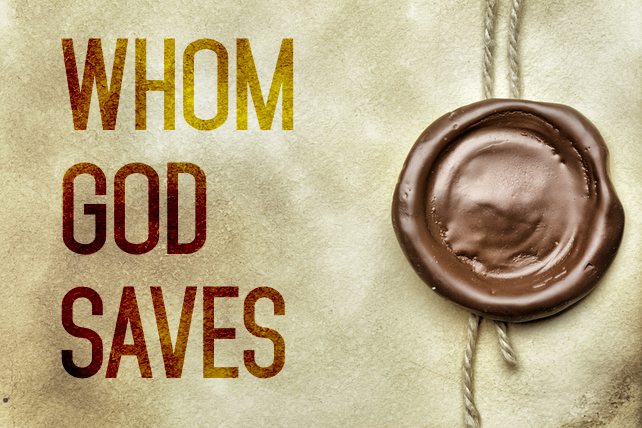 In the year 2000, Angie and I bought our first home. It was sweet! We took one day with the realtor. About the fifth or sixth and final house we looked at that day was the perfect fit. We headed to the realtor's office and filled out an offer form and included with it our earnest money—a whopping $500 (big money for us at the time)!
Had we backed out of the deal, we would have lost that money. Further, it might have demonstrated some flaw in our character, hence the purpose of the earnest money to begin with. Now listen to this …
For all the promises of God in Him are Yes, and in Him Amen, to the glory of God through us. Now He who establishes us with you in Christ and has anointed us is God, who also has sealed us and given us the Spirit in our hearts as a guarantee. (1 Corinthians 1:20-22 NKJV)
God is ethical, righteous and just. His character is flawless. My salvation for eternity depends not on any goodness in myself, but rather on the impeccable character of God. In other words, God keeps His guarantees. What are they?
Jesus Christ Fulfills God's Promises
Jesus is said to be the "Yes!" and the "Amen! (Let it be so!)" to all of the prophecies and promises of God. He has a perfect track record of upholding His own truth. What He decrees always comes to pass. People waited thousands of years for the redemption of a sinful race, and on the cross and from the empty tomb, God fulfilled those hopes.
God Establishes and Anoints His People
Salvation is but the beginning of the Christian life. That life itself is to be characterized by two great actions on God's behalf—He grows us, roots us, establishes us together in in a relationship with His Son, and He anoints us and ordains us to the special privilege of serving Him.
God Seals Us With His Holy Spirit
What does that mean? Several wonderful things. I am owned, and the mark of the Owner is on me. I am authorized with the power and authority of the Owner any time that I am acting within His will. I am guaranteed the completion and total fulfillment of all that God has started to do in me, and the inheritance promised me on the basis of His grace alone.
God doesn't cancel contracts, retract promises or break guarantees. Whom God saves, God seals, and whom God seals, He saves completely and eternally.