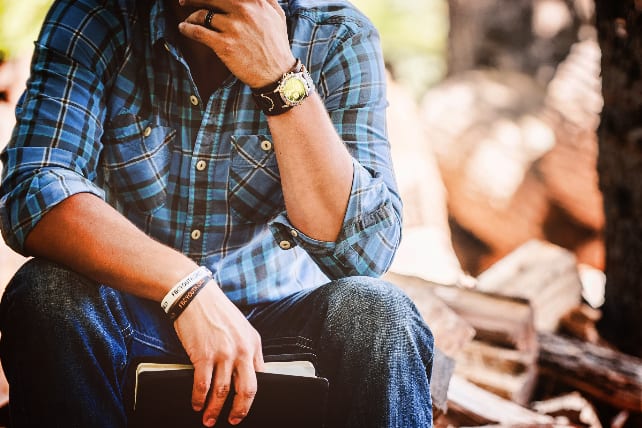 Yesterday I preached 1 John 5:13 in our series through the epistle of 1 John. As you may already know, the 13th verse of the fifth chapter is the key verse of the entire letter. It become explicitly clear that John was writing and laboring for the assurance of the Christian community in the various different cities surrounding Ephesus.
1 John 5:13 – I write these things to you who believe in the name of the Son of God, that you may know that you have eternal life.
What Did John Write?
All through the letter, John addressed both doctrinal and practical aspects of the Christian life. At the time of John's letter, there were various different false gospels and false prophets who were confusing the churches. Many believers were left without true assurance and many unbelievers were given assurance. John's letter cuts to the heart and exposes the true heart of Christianity. Some of the issues that John addressed include the following:
Everything that John was addressing from essential doctrine to essential practice was aimed at the assurance of the believer. John was laboring for the assurance of the churches, and we should labor for the assurance of our brothers and sisters in Christ—but not in a compromising way that avoids confronting sin—which John certainly didn't do.
Who Was John Addressing?
John makes it clear that he was writing to those "who believe in the name of the Son of God" (1 John 5:13). The letter was not sent to the community in general. It was sent to the local church in the community. In fact, this is the case for the overwhelming majority of the Bible. Rather than being written to unbelievers—the majority of the Bible is aimed toward the believer and only in rare occasions do you see a passage that directly or indirectly addresses unbelievers.
In this case, John is writing his letter to the local churches in various cities as this letter would have been circulated and passed around. He was writing to those who profess faith in Christ. Once again, he had a clear agenda that is unveiled in 1 John 5:13.
What Was John's Motive?
John the apostle with a tenderness and affection for the Christian community writes his letter to help true believers find assurance and to put the spotlight on those who claim Christ but apparently have never been born again. John was laboring for the assurance of his fellow believers.
What John was doing in the letter is what we must do in our small groups, our Bible studies and our sermons. John was pointing to real genuine Christianity and making it clear that if you claim to be loved by God yet you refuse to love one another in the context of the local church—you're not a Christian.
How many people in our own culture attend church on Sunday, but if the truth were known, they're not truly converted? Many people such as Billy Graham and A.W. Tozer have put the number as high as 80-90 percent of the average church on Sunday morning. If their estimates are anywhere close to accurate—that's a tragedy in the making. To think that hell will be populated by a multitude of people who claimed to be a Christian but in reality they were lost and unconverted.
Matt 7.21–23″ data-version="esv" data-purpose="bible-reference">Matthew 7:21–23 – Not everyone who says to me, 'Lord, Lord,' will enter the kingdom of heaven, but the one who does the will of my Father who is in heaven. [22] On that day many will say to me, 'Lord, Lord, did we not prophesy in your name, and cast out demons in your name, and do many mighty works in your name?' [23] And then will I declare to them, 'I never knew you; depart from me, you workers of lawlessness.'
Will you pass this on to your friends?
This article originally appeared
here
.