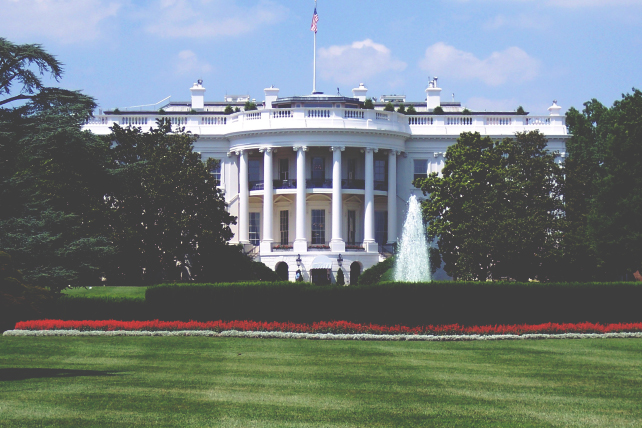 The Billy Graham Center Archives has just recently announced the opening of two new collections on the ministry of Billy Graham and the work of the Billy Graham Evangelistic Association (BGEA). This opening comes at Graham's wishes after his recent passing on February 21st.
The first collection, #580, was released on March 19th and contains records taken from the BGEA's Montreat office from 1940 to 1948 and 1950 to 2012. It is comprised of letters, sermons, reports, memoranda, transcripts, clippings and manuscripts, and contains details regarding everything from the activities of the BGEA to the planning of evangelistic campaigns.
The second collection, #685, features more records from the BGEA's Montreat office. Amongst these items are the VIP Notebooks, most of which document Graham's personal relationship with every U.S. president from Harry S. Truman to Barack Obama. This collection's opening has been postponed until November 7th to commemorate the 100th anniversary of the birth of Billy Graham.
Up until now, discussions surrounding Graham's involvement with the U.S. Presidents has been of interest to many people. Over the span of decades, this one man's counsel of our nation's leaders was highly influential.
Most notable was Graham's disregard for partisanship in these interactions; politics aside, his heart was to serve leaders working in a position that brought with it untold amounts of pressure and stress. His ambition was to share Christ's gospel with those who needed it most—nothing more, nothing less. Below are examples of the sorts of encouragement, spiritual council and friendship that Graham was able to provide several presidents with:
President Eisenhower
It was actually upon meeting Eisenhower that Graham earned his title of 'pastor to the presidents.' The two first met in Paris at the President's NATO headquarters in 1952; this was before he had announced his candidacy for president.
After the election, their correspondence continued. During a crusade in Dallas—deemed "the largest evangelistic crusade in the history of the United States"—Graham recounted to Eisenhower how 75,000 people gathered to pray that "God would give you wisdom courage and strength."
Their relationship continued as Eisenhower pursued spiritual leadership of the nation. He told Graham at one point: "We need a spiritual revival."
In his book Just as I Am, Graham recounts his time spent meeting with President Eisenhower in the hospital just months before his passing:
As my scheduled twenty minutes with him extended to thirty, he asked the doctor and nurses to leave us. Propped up on pillows amidst intravenous tubes, he took my hand and looked into my eyes. 'Billy, you've told me how to be sure my sins are forgiven and that I'm going to Heaven. Would you tell me again?'
I took out my New Testament and read to him the familiar Gospel verses, the precious promise of God about eternal life. Then, my hand still in his, I prayed briefly.
'Thank you,' he said. 'I'm ready.'
President Johnson
It was just one week into living in the White House after President Kennedy's assassination that Johnson summoned Graham to the White House. Their visit—which was scheduled to occupy no longer than 15 minutes of either man's time—lasted five hours.
Over the years, the two exchanged cards, gifts and well-wishes. Graham sent him Bibles and offered to pray for him on several occasions. The two, at times, would even spend time together in prayer.
According to Graham:
I think he [President Jonhnson] had a conflict within himself about religion. He wanted to go all the way in his commitment to Christ. He knew what it meant to be 'saved' or 'lost,' using our terminology, and he knew what it was to be 'born again.' And yet he somehow felt that he never quite had that experience. I think he tried to make up for it by having many of the outward forms of religion, in the sense of going to church almost fanatically, even while he was president. Sometimes he'd go to church three times on a Sunday.
Over the course of Johnson's time in office, Graham spent more than 20 nights in the White House; in the most genuine sense, the President enjoyed Graham's company and made the effort to seek after it.
President Barack Obama
President Obama and Billy Graham met in April of 2010 in Graham's home in Montreat, North Carolina.
The two gathered for coffee and spent time praying and conversing with one another. They discussed their time in Chicago and passion for golf but also touched on more spiritual matters. The President, as many before him did, opened up to Graham telling him about the feelings of loneliness and heavy demands that came along with his position as Commander in Chief; Americans' prayers, he shared, were greatly appreciated.
The two concluded the meeting by praying for one another—President Obama for Graham and Graham for the President.
This article originally appeared here.