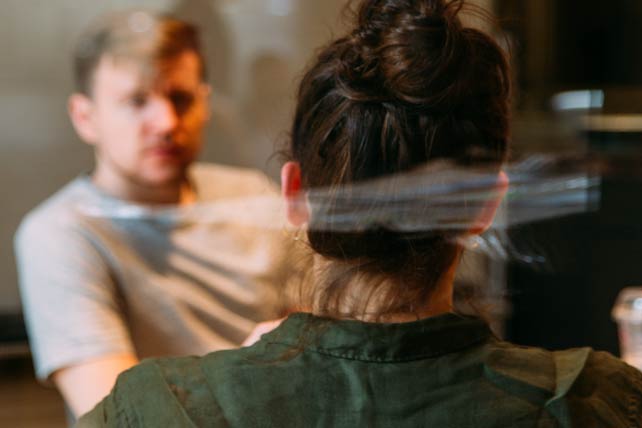 Thanks for joining in for the unSeminary podcast. We have a great conversation for you today with Caleb Kaltenbach, an author, former pastor and founder of The Messy Grace Group.
Help for Your Church to Navigate LGBTQ+ Issues With Grace & Truth with Caleb Kaltenbach
When Caleb was young, his parents divorced and both came out as being homosexual. They became activists and took Caleb with them to Pride parades and other activities when he was growing up. At these events, Caleb witnessed the ugliness of some who professed to be Christians and the cruelty they showed toward his parents and others, all the while declaring that God hated gay people. During that time Caleb decided that he never wanted to be Christian because he couldn't imagine how bad Jesus was.
During high school, an invitation to a Bible study opened Caleb up to the truth about Jesus and Christianity. Not only did Caleb make a decision to follow Jesus, he also pursued becoming a pastor.
Across the country, the LGBTQ+ issue is on the doorstep of the church. Today we talk with Caleb about how to navigate these situations with both grace and truth.
Remember Christ's mission. The church is made up of Christians who equip and encourage one another to take the message out and share Jesus with unbelievers for the glory of God. The church is for God. The church is not for us. If we're not guarding the church for unbelievers or for believers, that allows us to be intentional about what we do. In serving Jesus' mission we are sharing His message with all people and leading them into a growing relationship with Him, no matter who they are.
Be an influencer. Are you more interested in being an influencer or a gatekeeper? Some of the time we act like gatekeepers when we need to be influencers—we're not dealing with an enemy presence that is coming to attack. We are dealing with a person who is sexually broken like we all are sexually broken—a person who is broken in general like we are—a person that Jesus died for, that God created, who was made in God's image.
Don't shut people out. In deciding whether to have a gate around serving in the church when it comes to sexuality, the main question to ask is what an individual believes about the marriage covenant. Do they believe God designed sexual intimacy to be expressed between a man and a woman? If they do, then anything outside of that box will need boundaries. If they don't believe in God's intention for marriage, they won't be cut off or shut out, but there will be places that they are not allowed to serve.
Five things. Caleb recommends being intentional about creating a system for determining whether a potential volunteer should serve using these five guidelines:

1) Guard the integrity of everyone involved (the church, the volunteers currently serving and potential volunteers).
2) Provide clarity about why the church believes what it believes.
3) Depersonalize and focus on disagreement of belief.
4) Affirm other areas of their life.
5) Redirect and help the individual engage elsewhere in the church where they can serve.

Be empathetic. In navigating the issues of life and delicate conversations about sexuality, keep in mind that however empathetic you think you are, you need to be even more so. People in the LGBTQ community already face a lot of rejection and so your church needs to really get to know them and what is going on in their lives. You cannot be empathetic from a distance. The more empathetic we are and the more questions we ask, the more they will reveal their stories. We need to understand when it comes to conversations on sexuality, there's a big difference between identity, orientation and attraction.
The Messy Grace Group. Caleb founded and runs The Messy Grace Group, an organization which consults with churches, colleges, seminary schools and more. The group helps organizations design systems and processes that will allow LGBTQ people to belong and attend while at the same time honoring the church's doctrine with grace and truth.
You can learn more about Caleb's mission at www.messygracegroup.org.
This article originally appeared here.