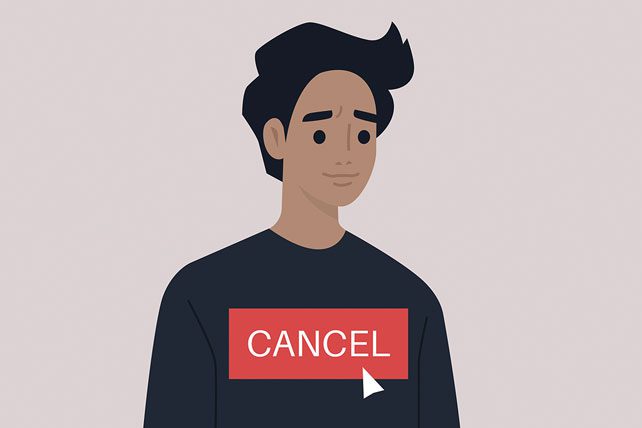 Note from Randy Alcorn: When I receive critical comments online or in response to my books, and when someone talks to me personally about their disagreements, I ask God to point out to me any truth they may contain. People are certainly correct that I'm very flawed. No one is more aware of this than I am. (When we dialogue, if I see an indication that critics realize they're also flawed, it gives them credibility.)
I seek to be open-minded, teachable, and open to correction both in my life and writings. That doesn't mean I'm never defensive, but it does mean I try to recognize and resist defensiveness. I have agreed with many critics and have made a number of changes in my books and articles (and yes, even my life) as a result.
Nevertheless, in some cases, sadly, I've found that attempts to explain or dialogue are fruitless. Some people are habitually certain that they are 100% correct in their criticisms and any opinions to the contrary are unthinkable to them. When I attempt to clarify, especially in a public forum but often even in private email exchanges, it just gives them something else to criticize.
So while I truly listen to and value feedback and criticism, I learned long ago there are many critics you can't please, and shouldn't try to. Jesus said, "How can you believe if you accept praise from one another, yet make no effort to obtain the praise that comes from the only God?" (John 5:44).
I figure for every inaccurate accusation made against me there's another accurate one critics don't even know about. For every person judging me unfairly, there's another one giving me credit I don't deserve. God is the Audience of One. We all stand or fall before Him, not each other.
All that I've said explains why I love this advice from Scott Sauls about how to receive criticism and respond with grace. There's a lot of wisdom here.
Scott Sauls: How to Receive Criticism with Grace
Because everyone is flawed, everyone can also expect criticism from time to time. But these days, a carefully timed, well placed call-out can have the outsized effect of "canceling" someone socially, culturally, professionally, denominationally, or otherwise.
Even when a person's history, accomplishments, and character are laudable, a critical word can swiftly reduce the person to a single, defining worst moment. A damning narrative doesn't even have to be true to ruin a person's good name. It simply needs to be told by someone with an audience. In a flash, that person's voice is silenced, influence lost, and reputation destroyed.
In today's court of public opinion, where it's expected that people may be canceled for holding a unique view on certain issues, we can no longer assume we'll be judged innocent until proven guilty. Rather, we expect to be judged guilty until proven innocent—and by then, it may be too late.