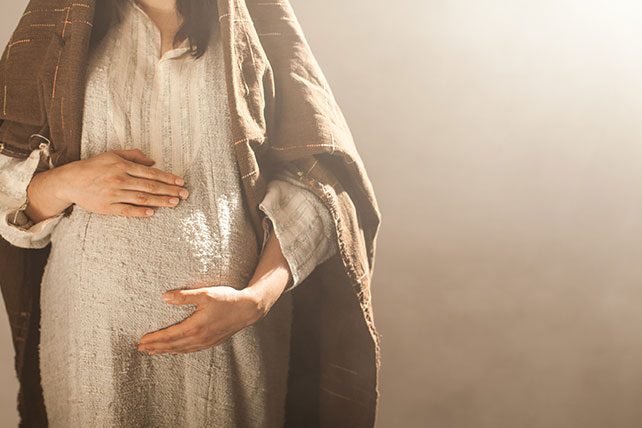 Sometimes all it takes is one key phrase to spark an entire sermon. Christmas preaching is no different. This year, try looking at the phrases you might be tempted to skip over—there might be enough material to ignite all of your Christmas preaching in just one passage. Take Luke's famous account of the annunciation:
In the sixth month, God sent the angel Gabriel to Nazareth, a town in Galilee,  to a virgin pledged to be married to a man named Joseph, a descendant of David. The virgin's name was Mary. The angel went to her and said, "Greetings, you who are highly favored! The Lord is with you."
Mary was greatly troubled at his words and wondered what kind of greeting this might be. But the angel said to her, "Do not be afraid, Mary, you have found favor with God. You will be with child and give birth to a son, and you are to give him the name Jesus. He will be great and will be called the Son of the Most High. The Lord God will give him the throne of his father David, and he will reign over the house of Jacob forever; his kingdom will never end."
"How will this be," Mary asked the angel, "since I am a virgin?"
The angel answered, "The Holy Spirit will come upon you, and the power of the Most High will overshadow you. So the holy one to be born will be called the Son of God. Even Elizabeth your relative is going to have a child in her old age, and she who was said to be barren is in her sixth month. For nothing is impossible with God."
"I am the Lord's servant," Mary answered. "May it be to me as you have said." Then the angel left her. (Luke 1: 26-38)
5 Ideas for Christmas Preaching
CHRISTMAS PREACHING IDEA #1 
In the sixth month … God's clock was already ticking when the angel came to Mary. Just because God announces something to me doesn't mean it began with me. That will be a surprise to some of your listeners.
CHRISTMAS PREACHING IDEA #2
pledged to be married … We have our plans. God has his. What do you do when the two come into contact with each other? This is a practical question for today, just as much as it was for Mary 2,000 years ago.
Three more Christmas preaching ideas on page two . . .