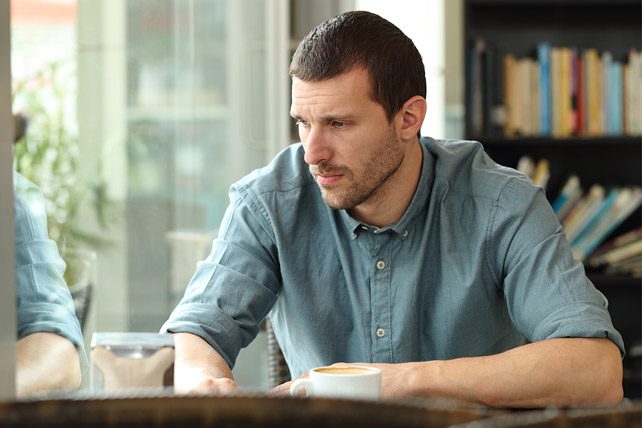 For honest Christians (Can there be another kind?), becoming like Jesus Christ — or what Scripture calls sanctification — often feels like an anticlimactic process.
No matter how much better we become over time, no matter how much more loving, joyful, peaceful, patient, kind, good, faithful, gentle, and self-controlled we are this year compared to last year (Galatians 5:22-23), we never seem to grow in our character to the degree that we once hoped we would.
Curiously, the more like Jesus we become, the less like Jesus we tend to feel.
When I first became a Christian, I had a brimming optimism about becoming a better version of myself. This, after all, is the promise of God to all who trust in Jesus—He will not merely help us turn over a new leaf; he will give us a whole new life.
As a newly born child of God, I was a new creation. The old Scott was gone, and the new Scott had come (2 Corinthians 5:17). The Holy Spirit had taken up residence in me, which meant that the same power that raised Jesus from the dead was living in me. This power would give me faith to trust and follow God's word and God's ways over my own flawed feelings, impulses, and ideas. It would give me hope in the face of life's sorrows, letdowns, and uncertainties. Most of all, it would increase my ability and desire to love God and others. Along the way, I could become the kind of friend, neighbor, spouse, dad, and contributor that might even win an award or two someday (Ha).
Like many Christians in their newfound faith, I felt only optimism about the kind of person that I was destined to become in Christ. I would, as the Apostle had written, be able to "do all things through Christ who gives me strength" (Philippians 4:13). It was only a matter of time before I would become the very best version of myself.
Or so I thought.
Now, thirty-something years later, I've come to terms with reality. Sometimes I feel more sinful and less holy and virtuous than I did in those first days as a brand-new Christian. Although there are many ways in which I have become more like Christ, in other ways I still ignore and disobey and even deny him. At my best, those who are closest to me will tell you that the fruit of the Spirit is at work in my life. At my worst, those same people will tell you that I can be petty and even angry about the most insignificant things.
I get road rage.
I get irritated with people who eat loudly.
I think about money more often than I should.
I find more satisfaction in the praise of people than I do in the grace of God.
There are times when I enjoy the sound of my own name more than I enjoy the sound of Jesus' name.
I can be selfish, cowardly, conflict-averse, jealous, and ambitious in all the wrong ways. I can, like the Pharisees, use my spiritual gifts and platform to draw attention to myself and applause from others—applause that belongs only to God, who deserves all the glory.
Sometimes when an immodest movie scene flashes in front of my eyes, I don't look away.
I fear the future as much as I trust God for the future.
Sometimes I cuss.
I am a man who lives by fear as much as I am a man who lives by faith. When I see Jesus on the cross crying out, "My God, why have you forsaken me?" I often think, "My God, why haven't you forsaken me?"