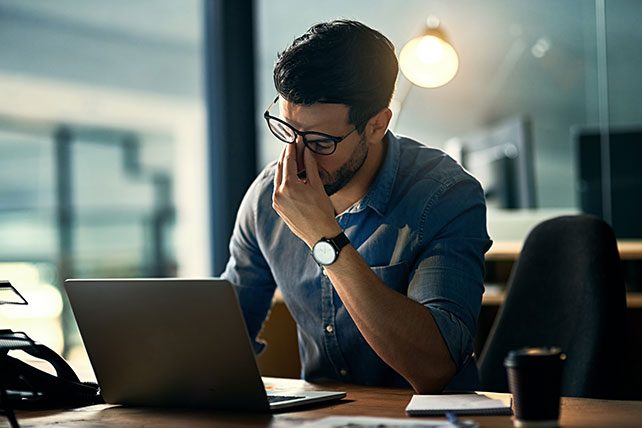 Death Zone is a mountaineering reference to the altitude above a certain point where the oxygen level is no longer high enough to sustain human life. It has been generally recognized as any altitude above 8,000 meters or 26,000 feet. Spending time in an oxygen-deprived atmosphere can cause climbers to make irrational decisions due to the deterioration of their physical and mental capacities. An extended stay in the death zone without the proper safeguards will ultimately lead to a loss of consciousness and death.
Pastoring in the death zone means attempting to sustain an elevated level or pace that has the potential to jeopardize your family, your ministry, and your health. How can you expect to lead others to a place you no longer have the spiritual, emotional, or physical resolve to go yourself?
Recognizing and acknowledging the following warning signs can help establish safeguards before you no longer have the capacity to replenish your reserves. Pastoring in the death zone may be a slow death, but it's still terminal.
How to Know if You're Pastoring in the Death Zone
1. You're Trying to Do It Alone
You probably have enough talent to succeed alone for a time. But there will come a time when the risks of trying to succeed alone will cause you to fail…also alone.
2. You've Stopped Taking Care of Yourself
To sustain effective pastoral leadership, you must learn to take care of yourself spiritually, emotionally, and physically. If you aren't doing it for yourself, no one else will.
3. You've Started Ignoring Your Family
Loving your family means spending time with them. Don't ignore family in the name of ministry since taking care of your family is ministry. You'll never recover those missed opportunities with your spouse and children.
4. You Aren't Setting Appropriate Boundaries
Boundaries are those spiritual, familial, professional, emotional, physical, mental, ethical, and relational counter measures or limits. They are precautionary gauges put in place to ward off impending dangers before they occur. Boundaries give you permission to say no.
5. You've Stopped Learning Anything New
Pastors that ignore steps to recalibrate in order to actively increase their spiritual, physical, and professional shelf life often find themselves only prepared to lead a church or ministry that no longer exists. What you once learned is not nearly enough to sustain you for future ministry.
This article on pastoring in the death zone orignally appeared here, and is used by permission.